Main Content
Who are Riverside Training?
Riverside Training are a community-based business whose goal is to upskill those furthest from employment and help them get back into the world of work. Working with the local job centre, council and charities, Riverside Training is renowned for its holistic approach to employability. Along with teaching new skills, the centre focuses on improving the wellbeing of those they train and addressing the deeper issues of unemployment. This includes coffee mornings for isolated individuals and one-to-one sessions with a wellbeing coach, as well as hosting the Gainsborough foodbank on-site.
How was business before the outbreak of COVID-19?
Before the outbreak of COVID-19, Riverside Training's course calendar was so successful they were considering offering evening courses alongside their usual programme.
"The centre was always full," says Training Manager Faye Bevington. "Particularly our social area, which was created to help prevent loneliness and social isolation. People could come in for a tea or coffee, even if they weren't taking a course, and build relationships with others at the centre."
However, COVID-19 meant the centre was forced to close, which left Faye concerned that vulnerable individuals might lose their connection to others.
How has the business adapted during the pandemic?
Faye and her team rapidly moved their courses online, allowing learners to complete their studies remotely. To improve the social aspect of distance learning, Riverside provided portfolios for learners to complete while taking part in a virtual classroom with their tutor and fellow students. The goal was to simulate a real classroom experience, where learners could interact with each other as they normally would and counteract the loneliness they may feel during lockdown.
Riverside has also created a suite of additional courses, which are delivered by virtual classroom or in the form of how-to videos and webinars. These courses are inspired by the current climate and include topics such as improving your mental health during lockdown and a virtual group art project. The team has also launched virtual daily coffee clubs, to ensure the most at-risk and vulnerable individuals are still receiving human contact.
However, the biggest challenge for Riverside Training has been reaching learners without access to IT or the technical knowledge to use video conference platforms such as Zoom.
"We were quickly able to adapt our model to deliver our services, but much of our learner base do not have the technology to dial-in at home," explains Faye. "This is something we're still working on overcoming, including working with a charity that provides old laptops to training providers and disadvantaged learners.
"We also have a dedicated member of staff who is checking in on vulnerable learners day in and day out, to let them know we're still here that they continue to have our support."
What does the future hold for Riverside Training post COVID-19?
Faye and her team know things will be different at the centre post-COVID. Prior to the outbreak, weekly coffee clubs at the centre would average around 20 to 30 people, but moving forward this number will have to be reduced to comply with social distancing guidelines. Instead, they're considering offering 15-minute slots to at-risk individuals to meet, while course start times will need to be staggered.
Faye said: "We may not be able to have as much social interaction on-site as we had before. Our ethos is based around social interaction as well as training, to encourage a safe space for people to learn. It's a big change, but we're determined to retain our position as an integral part of the community."
Riverside Training is also planning on taking a blended learning approach moving forward, by integrating distance learning and technology into their courses.
Faye explained: "I'd like to maintain our new social media presence, which has been important for reaching out to our learners, as well as continuing to provide how-to videos and webinars.
"We're also keen to use technology to communicate with others who struggle to come into the centre, whether due to lockdown or for other reasons, along with adding blended learning into more of our courses in the future."
What would Riverside Training say to other businesses looking to offer alternative services or products?
Faye says the best thing businesses can do to withstand unpredictable climates such as the COVID-19 pandemic is to "think outside of the box."
"No idea is a silly idea! Our team throws ideas into the mix daily, and although it's not always easy we persevere until we find solutions."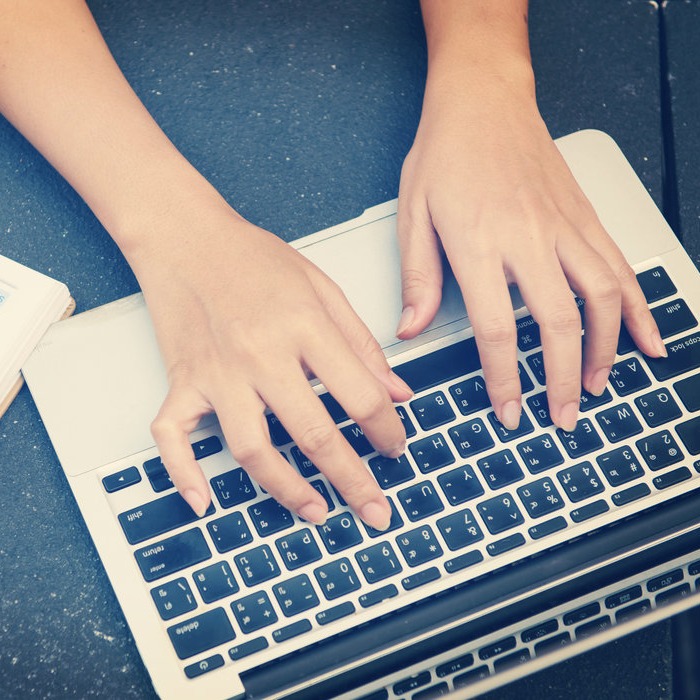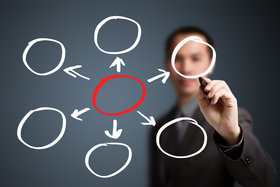 Get in touch
Want to diversify your business?
Time to rethink your strategy or explore new markets? We can help you bounce back after COVID-19!
Get support