Whether or not Brexit was happening, exporters know that they should always be looking for the next door opening. "Where's hot, and where's not", is important in highlighting the international markets for the future.
Economists are always forecasting the next group of high growth and high potential markets with the defining factors being high growth rates, young populations and great potential. So where are these overseas opportunities and are these markets easy to access? 
The World Bank "Ease of Doing Business" index ranks 190 countries. Dominating the top 12 are the Nordic and Asian markets. New Zealand tops the list followed by Singapore, Denmark, Hong Kong and South Korea.
A Nasdaq report on the fastest growing economies in the world lists Ethiopia (8.7%), Ghana (8.1%), Ivory Coast (8.07%) and India (7.73%). China is important (6.37%), but economists are concerned about the escalating trade war with the USA.
Atradius, the trade credit insurer, highlights a range of promising emerging markets: Colombia, Costa Rica, Czech Republic, India, Indonesia, Panama, Senegal and Vietnam. Beasley, another insurance company suggested Turkey, Ghana, Mexico and Cote d'Ivoire.
We can buck the Brexit barrier by looking at these high growth markets. However, the EU will continue to represent a key trading area for the UK. We exported to many European countries such as Poland, Hungary, and the Czech Republic before they were even admitted to the EU in 2004. So with Brexit moving closer, what do we need to be aware of as we continue to trade with our EU partners?
The Department for International Trade (DIT) have published a wide range of specific technical notices to help businesses prepare for January 2020 in the event of a 'no deal' scenario. These are available on the DIT GOV.UK website.
In terms of practical issues, exports to Europe may incur some duties in the future but these could well be offset by currency movements. Another immediate effect would  be the necessity to make customs declarations. Freight forwarders will be aware of any new requirements so it is a good idea to seek advice as the position on Brexit becomes clearer.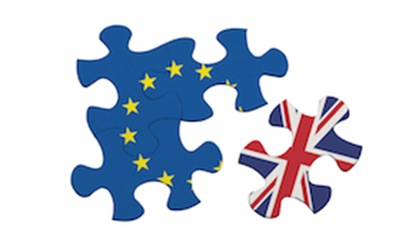 It is worthwhile remembering that over 50% of our international trade is in services and not transported and shipped goods.  With regards to services, intellectual property may still be relevant.  Firstly, patents are outside the scope of the EU. Then trademarks already registered should be valid. However, new trademarks may require separate applications for the UK and EU.
Simon Bedford – Director, SGB Associates (UK) Ltd