The pandemic has been difficult for all of us, but small businesses in particular have been hit hard by COVID-19.
The retail, hospitality and leisure sectors have borne the brunt of lockdown restrictions, with many longstanding and loved Greater Lincolnshire & Rutland businesses forced to close their doors for good in the last 12 months.
But, with the Government's roadmap to reopening forging ahead as planned, the future is looking bright for the county's shoppers, foodies and stay-cationers eager to get out and about. So, why not celebrate the upcoming end of lockdown by supporting the businesses right on your doorstep? Because when you support local businesses, everybody wins!
Here are five easy ways you can support a small business near you.
Shop small and local
This one is obvious, but the best way you can support Greater Lincolnshire & Rutland's shops after lockdown is with your wallet. Ditch the big-name retailers and shop small after the high street reopens on 12th April – you'll be supporting the local economy, local jobs and friends and families!
Write a positive review
Whether a five-star meal or exceptional service you've received, leaving a positive review can do wonders for a local business's reputation. If you know a local seller, pub or restaurant who deserves some praise, say it with a review on Facebook, YELP or their website.
Recommend to friends and family
Again, this is a bit of a no-brainer, but if you've really loved a product or service then show your appreciation with a recommendation to friends and family. According to one study, 92% of consumers trust friends and family over any other source. So, what better way is there to say thank you than tell everyone you know!
Like or share their social media posts
Whether it's the hotel down the road or a local clothing store that's just not to your taste, you can still show your support to businesses near you. By liking or sharing their posts on social media, you are giving your seal of approval to others and helping these businesses to reach a new audience who could be interested in their products or services.
Buying gifts in advance
Spotted that perfect card or present for someone? Don't wait to buy it! Stock up on gifts as you see them and give businesses a hand during this trying time. As an added bonus, you won't have to worry about panic-buying any last-minute gifts this year! Hospitality and visitor accommodation might not be able to open until 17th May, but you can still save a spot at your local pub or book a table at your favourite restaurant in advance, so they know they have plenty of business coming their way when they do get to open!
We support all businesses, from small to high growth! If you're a Greater Lincolnshire or Rutland business in need of advice and support, get in touch or sign up for our weekly business bulletin.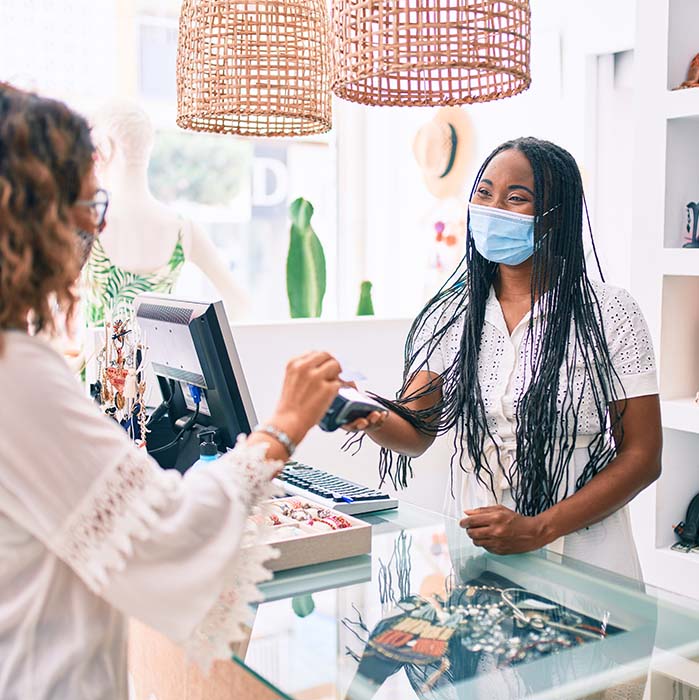 < Back