We talked to HWLincs about how our Peer Networks programme has benefitted their business.
Business Lincolnshire: Before you joined the Peer Networks programme, please describe the challenges that your organisation was facing.
HWLincs: HWLincs (previously called Healthwatch Lincolnshire) has been in existence since 2013, and we were historically set up to deliver one core contract - the Healthwatch contract for Lincolnshire. In 2019, we changed our name from Healthwatch Lincolnshire to HWLincs to ensure distinction between the work of the Healthwatch contract and the work of the charity.
Our main challenge since that time has been to develop as an organisation that embraces the charity and all the opportunities it brings, while supporting our external stakeholders to understand our function and the distinctions of our work, and our individual uniqueness.
We know for some external stakeholders, we will forever be 'Healthwatch Lincolnshire,' and that is fine; however, it was becoming increasingly apparent that this was also causing confusion, conflict, and loss of opportunity because we failed to articulate our aims, purpose, and function of our charity and clearly separate the contracts, grants and projects we deliver.
BL: What were these challenges costing you in terms of money, productivity, competitiveness, or sales growth?
HWLincs: Internally, our focus around the Healthwatch contract meant that our whole internal structure could be closed to the opportunities available to the charity; our culture was becoming a single focused drain on what could be. In turn, all our time and efforts were focused around the Healthwatch contract, so this limited the resource we could apply to ensure longevity and sustainability for the charity in seeking grants, commissioned work and developing our own specialised work.
The single contract culture meant that not everyone in our team was engaged with HWLincs potential, and as such, some team members were more inclined to stick with what they knew rather than focus on new and exciting opportunities and what might be.
These obstacles were certainly limiting our ability to grow and thrive; they also meant that we were not meeting one of the contractual requirements for the Healthwatch contract, and we were not meeting the goals set by the Board to bring in new business, and we were not capitalising our charitable aims to best effect.
BL: How did you come to discover the Peer Networks programme/Pyms Consultancy?
HWLincs: We learned about the Peer Networks programme, and our cohort, led by Pyms Consultancy, after they attended a meeting where they shared the benefits of joining a peer network. HWLincs was approached to see if we fitted the criteria and to see if the peer model would be of interest.
BL: What made you decide to work with Pyms Consultancy/join the Peer Networks programme? What factors played a role in your decision-making?
HWLincs: Some of us were familiar with the peer model, having used it in previous roles with previous organisations. Experience told us that good peer sessions required trust, respect, and a mindset open to discussion and development outside of our organisations and normal working practices. In addition, previous experiences of peer models had led to some long-lasting networking opportunities that had set up building blocks for joint working. Based on these expectations and previous experience, we decided to get involved; although this was our first experience of Lincolnshire Peer Networks, our expectations from other experiences were high.
BL: What kind of support did the Peer Network/Pyms Consultancy provide you?
HWLincs: The network gave us an opportunity to work with other local Greater Lincolnshire and Rutland organisations to share our issues and learn from others. Just the chance to have conversations with people who had a wealth of experience and skills that could "look in" on your organisational challenges and bring a fresh pair of eyes and challenge current ways of thinking was invaluable.
Furthermore, it gave us the boost we needed to develop some new thinking and new approaches to how we turned the culture and branding around and gave us the impetus to look at ways of achieving that.
BL: Did the peer network/Pyms Consultancy solve most or all of the original challenges you were facing?
HWLincs: It gave us the drive and potential solutions to make whole organisation changes.  We used our experience in the network to inform and guide our Board to a new approach. We developed new planning and strategy groups and even secured additional resources to make sure we are giving ourselves the best chance of success.
BL: Specifically, using numbers, if you can, how have the support and services provided helped your business?
HWLincs: We have successfully bid for a funding pot that will support our business's development to address our cultural, marketing and branding challenges. That £5,000 contribution is further supported by a match fund from the charity, which we wouldn't have requested previously. As a result, we have enlisted a specialised consultant's skills and external expertise to take us to where we need to be. We now have a plan and a vision to achieve our next steps in growth and development for the charity for our staff, Board, volunteers and the communities we serve.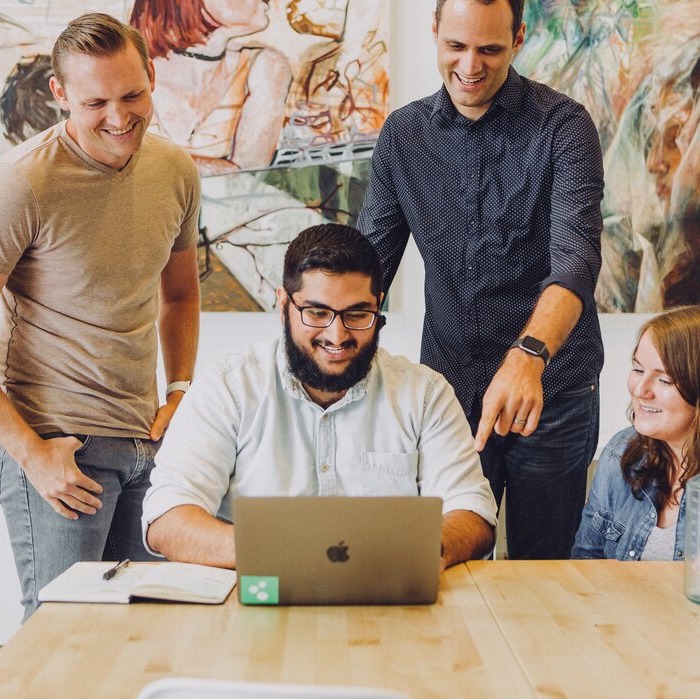 < Back