Yesterday saw the return of Business Lincolnshire's annual #GoDigital conference. Held online for the first time ever, the event introduced Lincolnshire businesses to the many ways technology can help them to not only survive during COVID-19, but thrive!
Taking place from 8:30am to 1:30pm, the exciting line-up included expert talks, specialist-led workshops, a panel discussion featuring beloved Lincolnshire businesses and a funding expo especially for SMEs.
From homeworking to selling online, the pandemic has accelerated the move to digital, and the day was dedicated to helping businesses to make the most of what technology has to offer.
More than a 100 people dialled-in to listen to an opening address from Councillor Colin Davie, Executive Councillor of Economy and Place at Lincolnshire County Council, as well as sage advice from the likes of Sean Sankey, Director of Much Clearer Ltd, who explained why tech and tradition don't have to conflict - and how combining them can take your business to the next level.
Councillor Davie said: "COVID-19 has highlighted how vital technology is to modern businesses - both large and small, so I'm pleased that so many people attended #GoDigital20 and are looking to take advantage of the benefits that digital can bring.
"Many of the changes brought about the pandemic are here to stay. By adapting to this, Lincolnshire SMEs will grow their own businesses, and also benefit our wider local economy. It's been a rough year for businesses, but with technology on their side, they'll be far better –placed for 2021 and beyond."
Six workshops, led by digital experts from across Lincolnshire, included crucial topics such as understanding customer data, successfully selling online and digital tools to help businesses to work smarter.
A panel discussion with managers and leaders of well-known Lincolnshire businesses Matthew Cox, SunFresh Produce and Viking Signs showed attendees the benefits of digitising your business. From high-end furniture designer Matthew Cox's impressive use of AR that allows customers to "try before they buy," to the cost savings made by Viking Signs' strategic use of the online marketplace, the potential for digital to help small businesses grow was evident!
The day wrapped up with an impressive keynote speech from Andrew Grill, Practical Futurist and former IBM Global Managing Partner. In his talk, which was described as "fantastic" and "inspiring" by listeners, Andrew shared his predictions for the workplace of the future, including the introduction of hybrid working and new ways of content marketing.
Find out more about the digital support we offer to businesses - from our Digital Support programme to our Digital Growth Grant - here.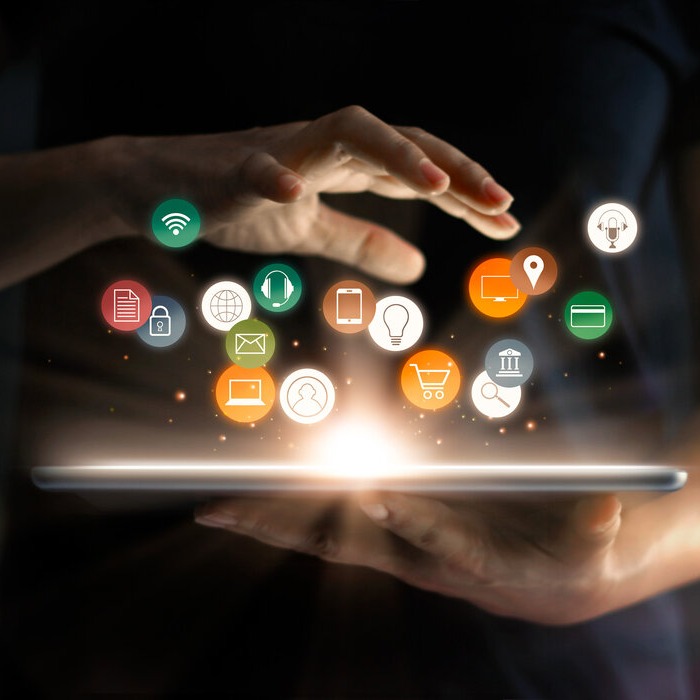 < Back