Our visitor economy expert Gill Harvey breaks down common online marketing options, so you can decide which are the best fit for your business. 
Keeping up a constant stream of profitable customers, rave reviews and recommendations is the ultimate goal for owners of bed and breakfasts, pubs with rooms, hotels, self-catering properties or caravan and camping sites. 
Start at the beginning by putting yourself in your client's shoes. Think about how you select where you'll stay when you're going away. Perhaps you already know the destination. Or you may just know that you want a holiday by the beach, or close to nature, or awash with history and culture. Maybe you search based on the size of your party, or perhaps being able to take the dog is the critical factor. Regardless, the first thing you will probably do is jump on a search engine and type in your requirements.
Like magic, a list of properties and booking platforms will appear. The order in which they appear will depend on the success of their search engine optimisation (SEO), a term that refers to a set of rules applied to websites that make them appear higher up the page. Important? Well, most consumers only bother to click through to those in the top five to 10 search results, maybe all those on the first page. This is partially because these sites are seen as the most trustworthy, and it's also because the consumer will usually find what they need within those pages, meaning they have no reason to search further. So, how do you get SEO to work for your business? 
What's the Trick with SEO?
Simply put, your search engine looks for keywords your customers type in so that the results show the relevant pages for their search. It makes sense that the search engine wants to rank those sites with the most relevant and frequently used terms higher than others because those pages are more likely to satisfy the customer's query.
It's also important to realise that the search engine wants more users to use its platform; this is how it attracts advertisers and earns its money. So the search engine will rank those websites that regularly provide fresh, engaging content that bring people back for more. These websites will have the most 'hits,' putting them even higher on the search engine results.
If you haven't already, do your homework and research what your ideal customer is looking for, as well as the terms and language they use to get there. These words should be peppered throughout your website, and you need to constantly drive people to your page through updates, adverts, opinion pieces, and engaging content.
Many owners of small businesses simply don't have the time to devote to SEO optimisation or content writing, nor do they have the funds to hire a marketing agency to do it for them. Signing up to one of the well-known booking sites (i.e., Booking.com, Expedia, etc.) can be a great solution. Sure, you will pay a commission to the booking site on each booking, but they do the hard work for you to ensure your property is seen by consumers, that the booking process is easy, and that you are duly paid for your services.
There will be a break-even point when the number of bookings you take and the commission you pay booking sites each year outweighs the cost of employing someone to manage your SEO instead.
There are numerous booking sites to choose from, but there are important considerations to make before signing your property up to any of them. Take the time to think through the popularity of the sites for your type of property, the length requirement of their contracts, the set-up cost, the commission payable to the booking site for each sale, the ease of updating your data, and the number of changes permissible each contract year, as well as guest payment and cancellation terms.
If you or your employees cannot manage your SEO in-house, and if you cannot afford to hire a third-party marketing firm to do it for you, using a booking agent is a MUST in today's market.
Getting the client to "swipe right" is the Tinder of business
Whilst the booking agent or SEO software you use will make the introduction between your property and the client, it's a bit like Tinder in that it gives the client a wide choice of properties with similar characteristics, including your property. Just as you wouldn't marry the first person for whom you swipe right on Tinder (presumably you'd get to know them first), the same applies to your clients parting with their money for a holiday rental.
You can try to make your property stand out from the others on the page, but in reality, you and your competitors all have the same templates to use, with limited words and specific categories,  making it difficult to stand out aside from your images and pricing.
Whether in regards to Tinder or estate agents' windows, how many times have you heard that photos and descriptions often bear no relation to reality? So, putting yourself back in your client's place, when it comes to your prized holiday, you don't want to take any chances so you seek further validation.
Building your online presence
This is where you need to be savvy. You see, if you don't have any other online presence aside from your listing on the booking agent's site, your customer is likely to move to the next property on the list. You may think your Facebook page is sufficient, and sure, this does add a certain amount of credibility, assuming you post regularly and have lots of customer reviews. Today's customers are looking for multiple channels of validation before they make a considered purchase.
What does this mean for you?
Your website should reflect your clients' wants and needs. Your clients want to stay somewhere convenient and close to points of interest, where they can relax in surroundings that match their tastes and styles, where they won't have any hassle.



Where to Achieve This: Your Website


Here, you can display up-to-date images, provide maps, talk about the local area and what's on in the next few months, the types of services you provide, any extras that might make a stay more pleasurable (paying extra for a hot tub or to hire bikes for the day, for example), or packages including add-ons like transfers, guided tours, or theatre tickets, or maybe something totally unique like art classes.


Your clients are not robots. They want to get a sense of your personality. They don't need you to be their best friend, but they do want to know you're on their wave-length in case anything goes awry. For some people, this means staying somewhere very formal with a chain of command, and for others it means they won't be judged for the number of wine bottles in the recycling.



Where to Achieve This: Instagram


Honestly, Instagram is the new Facebook (okay, it's owned by Facebook), and what makes it so special is that people believe that the content posted here is authentic. Although some businesses have started posting commercial images onto Instagram, this is your chance to shine and show the personality behind your business. This could be a picture and a one-liner of your trip to the market for your breakfast produce, your turnaround day activities, or even images of the sunrise from your property. It's quick, easy, and authentic, and you can add hashtags to direct your ideal customers to your posts.


 Some things don't fit on your website and are too long for Instagram. You want to provide a deeper insight than your snapshots on Instagram can divulge, and you want a place where the promises from your website are shown to be true.



Where to Achieve This: Facebook


This is where validation comes to the fore. In addition to any Trust Pilot (or similar) ratings you may have, Facebook tells stories. This is where users are likely to comment and engage, especially when they have had a nice experience. It's also a fantastic platform for you to use to tell stories about your property, update on events taking place in your area, or even share what the resident dog or cat got up to last week. These very authentic posts will keep the conversation going.


Showcase your expertise. If you are renowned for being an expert in a particular field, you should show that off. Maybe you make the best bread or artisan pastries in the area. Can you share your secrets in a quick video? If you have a farm trail on-site, can you share videos of the nature you encounter along the way?



Where to Achieve This: TikTok


Whatever your age or the age of your target market, don't forget TikTok, as it is a fantastic new way to showcase your skills. Don't get me wrong, this is arguably a limited audience right now, but the demographics of this user group are changing fast, and you don't want to miss out on a quick win and the opportunity to be able to share what you love.


Monitor any potential bad press. Unfortunately, not all customers will be thrilled with their experiences, and it's important to monitor negative feedback about your property that finds its way to social media.



Where to Achieve This: Twitter


It's worth signing up to Twitter, not necessarily for you to post (though you can), but to monitor any bad press. This is where the really disgruntled people will head, as they'll want the world to know about any bad experience they've had. It makes sense that you get there before your potential new client so that you can manage all press you get on this channel. Luckily, when you provide outstanding service, this is the easiest channel of all to manage, only requiring that you check in every couple of days to see if your business has been mentioned. If not, 'keep calm and carry on'. If you have been mentioned, get on the case straight away. Your potential clients will know that not everyone likes everything and that there are some really difficult people out there, but they're also very interested to see how you handle complaints.
Though it may sound overwhelming, the above really doesn't NEED to take more than a couple of hours a week – maximum! It should feature authentic content taken as you go about your daily life and posted throughout the week. This shows your client that you exist and reassures them that they should spend their hard-earned cash on a stay at your property. This is made even easier as smartphones take amazing images and videos, so no extra purchase needed.
Customer Commitment Issues
Once you've hooked your client and made them a believer with your website, it's time to seal the deal and get them to commit to a booking. They will want to check availability and may have questions on deposits, payment methods, cancellation policies, and more. It is important that your website has this functionality wherever possible because if the client is directed once again to the booking agent's site, they are susceptible to being drawn in by another property.
Let me illustrate what I mean. The client goes back to the booking agent's site, but guess what? The site is designed to display properties in a different and random order each time a customer visits, so even if the client types in your postcode exactly, the booking site will now probably feature another lovely property, perhaps only just down the road from you, perhaps at the same price. Your client might just check the other property out before they commit to you. Off they go, checking out your competitor's profile on the booking agent's site as well as their social media posts for validation, all of which leads them back to the main property website. But guess what? They can actually check availability on your competitor's website. They can explore room types and packages, and there's a really helpful chat function, allowing them to have their important questions answered within seconds by a human who owns/works for the site. The speed, service, and ease has confirmed it. They don't need to go anywhere else. They will commit to your competitor here and now.
What's more, they might even sign up for your competitor's newsletter, meaning they'll constantly be up-to-date on the fresh content your competitor is creating.
Losing the customer to your competitor is something that can and should be avoided; after all, your ideal customer has found you and has been hooked by you, so it's important to have the technology in place to seal the deal.
The first date
When the client actually makes it to your property, it's almost like a first date. They found you online and liked the look of you, but now they're here to find out in person. The point of technology in business is to free you up to do what you do best: providing hospitality. It's making them feel personally welcomed, letting them know how to contact you with any questions, and pre-empting anything they may have forgotten toothbrush or sunblock. And when they need these things, don't expect them to have cash; even the Big Issue seller in town takes card nowadays!
Clients love to feel valued, and even though they know you have probably built it into the package price/room rate, a small gift of local produce or crafts left in their room during the stay lets them know how thoughtful you are, and something for the road before they leave shows you have appreciated their company and should lead to a high rating or review.
Drawing them back in
If you have provided a great service and promoted your local area, you need to follow this up with relevant emails, website updates, and social media posts to help the client remember you. This makes it more likely that they will come back for seconds and maybe even thirds or fourths. You can also be sure that the client will recommend you to friends and family and directing them straight to your website and social pages, meaning you will pay no commission on these bookings and have likely earned a lifelong membership to their family and friends network.
That wasn't so hard, was it?
Tools to Make It Easy
Online Booking Sites:
There are a number of online booking sites, and this number is growing all the time. Below is a non-exhaustive selection of sites you may wish to consider:
Website Builders
If you don't have the budget and/or don't want to lose control of your website, there are a number of cost-effective website builders you can use to create your own site. You needn't worry about knowing where to start. Most of these providers have tutorials and simple fact sheets to ensure that you will have a slick and impressive website up and running before you can blink. The site below rates the top ten providers in the UK in 2021.
The Best 10 Website Builders - Best Website Builders in UK
Online Reservations Apps
There are a number of online booking sites, and this is growing all the time. Below is a non-exhaustive selection of sites you may wish to consider:
Social Media
There are many social media courses available online, some free and some chargeable. The below link shows ten free courses, all run by reputable firms.
10 Free Online Courses for Learning Social Media Marketing
Customer Relationship Management Tools
Running an email list and building up followers is one of the best investments you can make for your business. There are a range of tools with free basic options (which are perfectly fine when starting out) as well as premium packages that can automate even more for you. Please do remember that you MUST ensure your privacy and data management policy is up-to-date and clearly shown on your website, and you will need to register with the Information Commissioner's Office (ICO).
The websites below rate some of the best CRM systems available in the UK, which will help you manage your database of clients:
Compare the Best CRM Software of 2021
The Best CRM Systems for Small UK Businesses in 2021
Speak to an adviser
Our Growth Hub advisers are on hand to help you overcome the challenges that your business faces. For 12-hours of fully-funded support from an adviser, at no cost to you, fill out this contact from - we'll be in touch soon!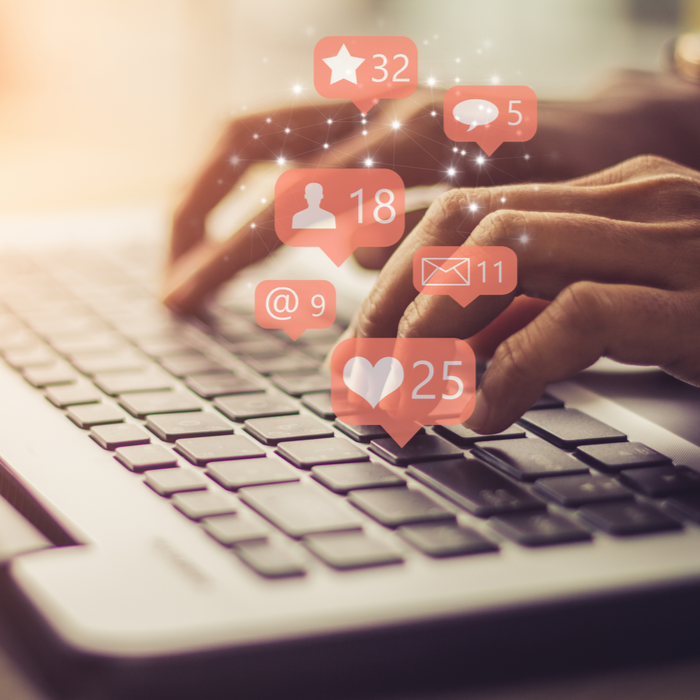 < Back