Lincolnshire's digital sector is now worth close to £1billion, according to a new report out today.
The latest findings presented in the 2019 Digital Landscape Report, commissioned by Business Lincolnshire, show that the sector has grown by an additional £213million to £992million in just two years and now employs 8,250 people [up from 7,045 in 2017].
The report, presented yesterday at the fifth annual Business Lincolnshire #GoDigital19 conference, also revealed that the digital sector is one of the fastest-growing sectors in the county. An additional 394 businesses have launched in the sector since 2017 when the first report was published.
Speaking at yesterday's #GoDigital19 conference attended by over 100 businesses, Zoe King, Digital Lead for the Greater Lincolnshire Local Enterprise Partnership, said: "The digital landscape for Lincolnshire is advancing in a big way. This report has highlighted so many positives for Lincolnshire.
"I'm confident that by growing and supporting our digital community, we can work together to keep talent in our county and help to nurture those wanting to develop a career in digital.
"This is really exciting news and I'm confident that if we support this sector further, we can put Lincolnshire on the digital map".
In addition to highlighting significant growth, the report also highlighted several geographical 'hotspots' for digital growth in the county. Greater Lincoln, including Lincoln and North Hykeham, is the biggest key cluster for digital businesses and responsible for more than half of the digital sector's total turnover. A third of Lincolnshire's digital businesses are also located here. The Greater Lincoln area is also a hub for the manufacture of electronic components, publishing, computer programming and consultancy, IT and computer services, and telecoms.
#GoDigital19, an annual conference for businesses set up to inspire businesses to embrace digital technology, welcomed Google Masterclass Trainer and Boost Academy founder Simon McCaskill to the county for the first time. In an entertaining and thought-provoking session, he shared his thoughts on what's next for the sector and how digital is set to transform our businesses and our lives even further in the coming years. Lincolnshire's very own digital and tech experts hosted workshops and led panel discussions. 
The conference is just one of many investments in the sector in the last few months. The Mosaic Digital Hub, which recently opened in Lincoln city centre, has ambitions to make Lincoln a thriving digital scene. The Hub has welcomed several businesses to their new building in the city centre and will be supporting digital start-ups and encouraging coworking between digital and tech companies in the city.
Samantha Harrison, Head of the Business Lincolnshire Growth Hub, said: "This week's #GoDigital19 event and the findings from the Digital Landscape Report has shown how important this sector is to the Lincolnshire economy.
"Businesses tell us that they want to learn about digital technology and how to future-proof their business by investing in digital.
"We have supported this sector for a number of years now and will continue to invest in this important and growing sector to help businesses grow and realise their full potential".
For more information, you can download the latest Digital Landscape Report here.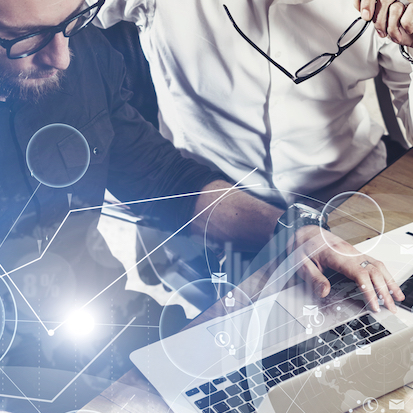 Back