2019 could be the year that you gain some new skills to help your business evolve. But learning can be expensive and time consuming. This is where free online courses are incredibly useful. Allowing you to work around your business life, these online courses are a practical way to gain new skills for free.,
Hubspot academy, how to craft an End-to-End Facebook Strategy
Marketing is at the core of your overall business strategy and increasing amounts of a marketing budget are going towards social media. This free online course provided by the Hubspot Academy is a good way to learn how to use Facebook, including setting up a page, and developing an organic strategy.
Find out more about the Hubspot Academy course here.
Google digital marketing
Google's own digital marketing training course is a great place to get a general look at how to market your business, and more specific skills like SEO, advertising, and video. The course is quite comprehensive and provides a downloadable certificate after completing the final assessment.  
Find out more about the Google digital marketing course here
Cyber Aces, Cyber Security
Cyber security is increasingly important in modern life, which is one reason why it's important to learn about it to help your business develop secure practices. The Cyber Aces cyber security online course is a good way to begin to understand cyber security and how it's important for home and business life alike.
Find out more about the Cyber Aces cyber security course here.
GDPR
Remember the emails you got from companies begging you to let them keep your data back at the start of 2018? Well, that was all down to the EU General Data Protection Regulation law, or GDPR for short. Since the passing of the law, the way in which companies hold and process an individual's data has changed drastically and rapidly. If you're a new business, or you're looking to refresh your knowledge about GDPR, then there are several free online courses available to help you. The Alison course on GDPR is a great way to get started.
Find out more about the Alison GDPR course here.
Accounting
Learning the basics of accountancy could help you to keep on top of your business finances and is a good place to start if you're looking at doing elements of it yourself. Open Learning from the Open University offers a free online course, covering the first steps of accountancy, including looking at the purpose of accounting, the main elements of financial accounting information, and what the main financial statements are.
Find out more about the Open Learning accounting course here.
SWOT analysis
A SWOT analysis allows you to look at your business's strengths and weaknesses as well as opportunities and threats that you may face in the future. As an essential part of your business planning, knowing how to perform a SWOT analysis well can be integral to your strategy moving forward. The course from Udemy offers to teach you about SWOT analysis and provides 30 minutes of video and functions on mobile and tv.
Find out more about the Udemy SWOT analysis course here.
Supply chain sustainability
Learning about supply chain sustainability could be helpful for your business. Split into four categories, environmental, economic, social, and network sustainability, supply chain sustainability can help your business reduce impact on the planet and on finances. Open Learning have provided a free course to help you look at how supply chain sustainability works in businesses.
Find out more about the Open Learning Supply Chain Sustainability course here.
How to create your first website
Creating a website is essential to bring your business into the modern day. Gone are the days where you need a web developer to create your online presence, now, using a variety of hosts, you can now set up a site on your own quickly and easily. This free course from Alison can teach you the fundamentals of setting up your first website.
Find out more about the Alison How to Create Your First Website course here.
Starting your small business
Perhaps you're looking to start a small business in the near future, or even just reaffirm the basics for your current business. Either way, Open Learning have the course for you! Covering topics including marketing and looking at what a small business is, the course provides a fundamental basis for what setting up a business involves.  
Find out more about the Open Learning Starting a Small Business Course
Creating Webpages
If you're looking to learn how to make a website from scratch for yourself, or you want to learn code in order to reduce the need to contact your web developer, then the Khan Academy's free online Creating Webpages course could be a great place to start. Teaching you the basics of HTML and CSS, the course aims to help you create your first website from scratch.
Find out more about the Khan Academy Creating Webpages course here.  
There are a wide array of online courses available online. As you've probably seen from the courses provided on the list, most are part of a much wider network of free, flexible learning. You can browse vast catalogues and see what courses suit your needs to help you upskill your business this year!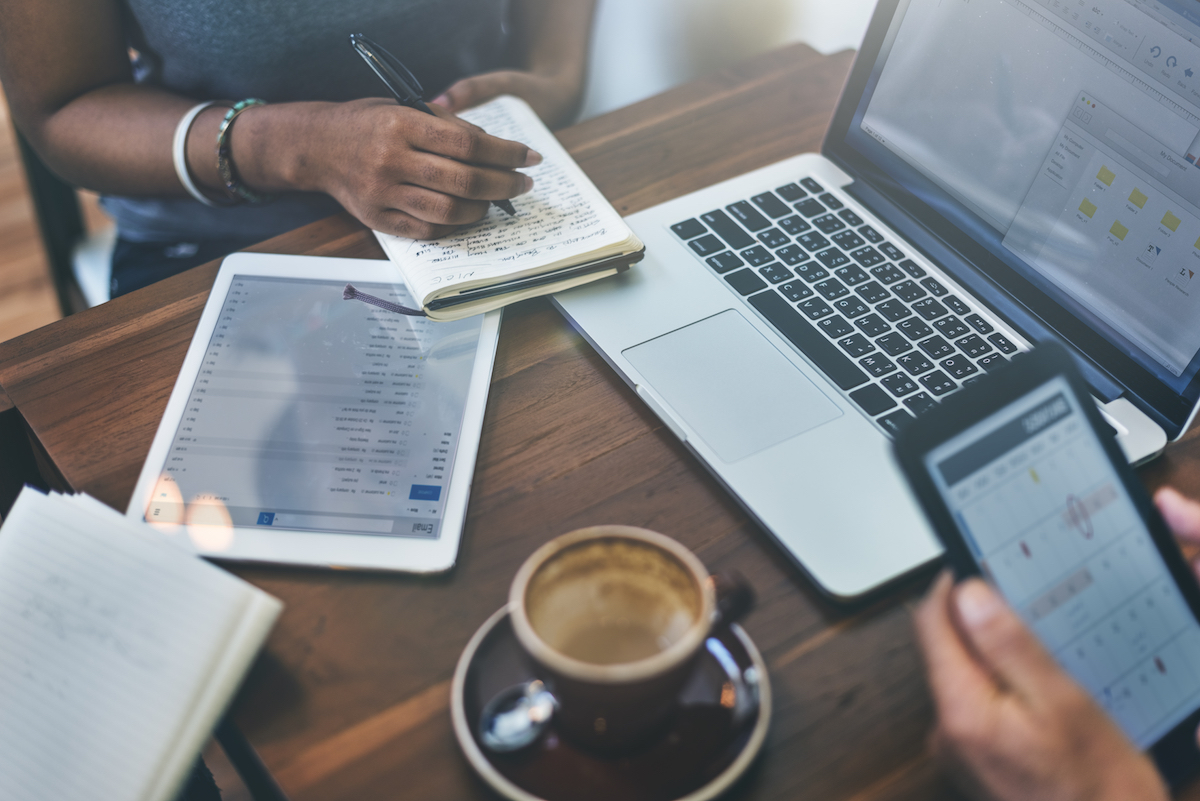 < Back