Consumers are motivated by convenience, and what's more convenient than having the whole world at your fingertips?
We're entering an era where digitalisation is no longer a bonus but a requirement. In this blog, we dive deeper into what digital integration means, how you can do it, and, most importantly, what it can do for your business.
What does 'going digital' mean?
Digitalisation can seem incredibly broad, but it's simpler than you might think.  Does your business have a website? Are you active on social media? If yes, good news, you're already halfway there!
Digital encompasses anything online – think websites, social media and email marketing – and your digitalisation plan should be tailored to your business goals. Think about your target market – how are these people likely to find you online, and what do they want to see? Chances are, people, won't spend hours trawling through Instagram to find the perfect plumber, but they might use the app to track down the interior designer of their dreams! How you utilise digital depends on the audience you are trying to reach.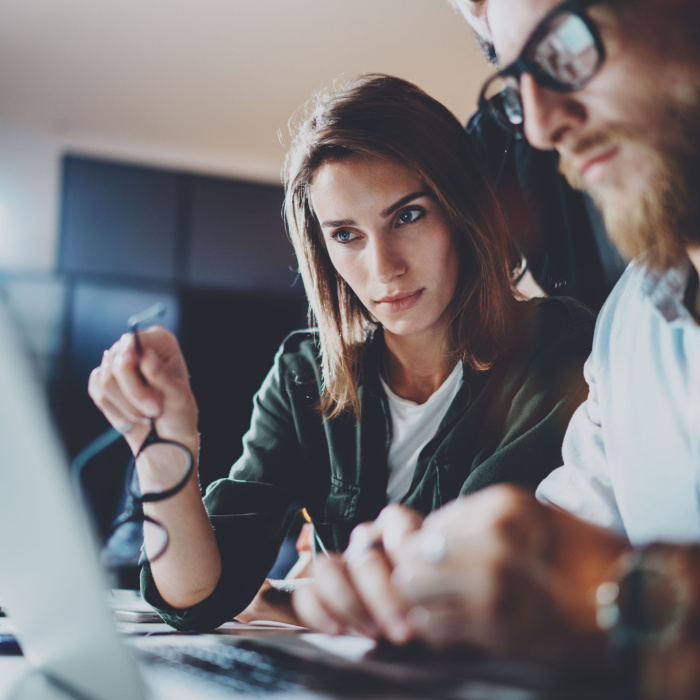 What can it do for your business?
Think of your website and social media as a portfolio – what do you want your audience's first impression of your business to be? What is the key information you want them to see? Businesses that aren't online are trickier for new customers to find. While word of mouth and traditional marketing are powerful, you are less likely to reach the same breadth of potential consumers if you refrain from joining the digital world.
Put yourself in the shoes of your customer – is it easier to scour nearby post offices to find advertisements for local van hire, to then have to call and enquire about prices… or to open their phone, search "van for hire near me" and filter their results based on cost? Not only can going digital help you to attract new customers, but it can also help reduce time spent on administration tasks such as phone enquiries. The beauty of having an online presence is the ability to display all the information that people may want to know about your business before going ahead with a purchase.
How can we help?
We've helped many businesses across Greater Lincolnshire and Rutland begin their digitalisation journeys – just take a look at our most recent video case study with Viking Signs!
Our team is full of experts eager to help you get started, just get in touch!
< Back