Over 100 delegates and 15 business support stands attended the Nicholsons Small Business Conference at the Drill Hall in Lincoln last Week.
The conference was organised by Nicholsons Chartered Accountants and was the first of its kind to be held in Lincoln.  The aim of the conference was to provide small business owners with support and advice from a team of experts to help them face the daily challenges that running a business brings.
Networking over breakfast and an opportunity to visit a number of trade stands all offering services to small businesses, got the conference off to a buzzing start before seats were taken for the second part of the three part conference. Richard Hallsworth, Director at Nicholsons, opened the conference with a selfie ice breaker and an electronic voting poll, giving the audience a chance to interact and ask questions during the morning, before discussing why business failure rates are higher in years 2 and 3 after start up.
Richard said "Our research and conversations with business owners told us that there were gaps in knowledge when it came to certain areas of running an expanding business. We are committed to helping business owners not only with their finances but supporting them with wider business challenges. A conference covering a wide range of topics delivered by experts seemed like a good way of helping business owners and we were delighted with the response."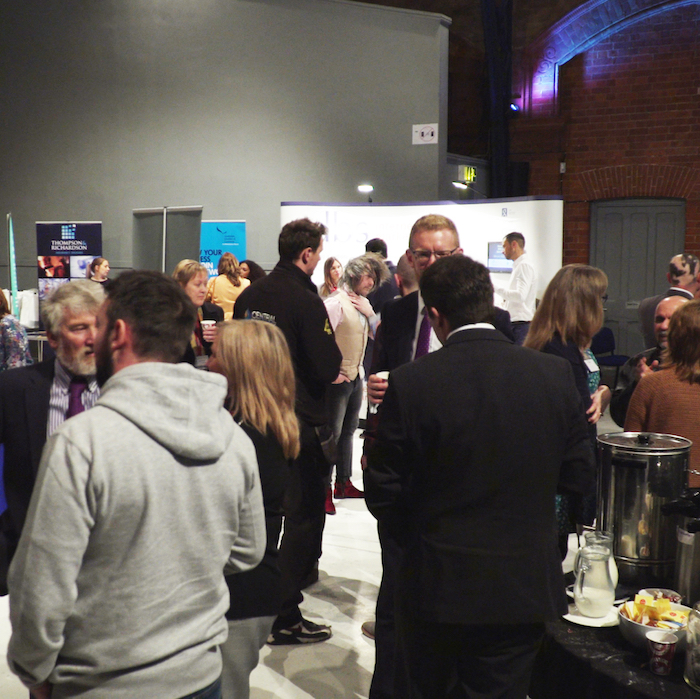 First to take to the stage was keynote speaker, Glen Foster, from small business software company Xero.  Glen touched on how technology is enabling small businesses to better understand their financial health and gain access to financial products and services to fuel growth. Providing further key elements to the conference were Michael Squirrell from Wilkin Chapman 'Getting the legal's right'. Nicholsons Head of Human Resources, Andrew Tomlinson, set out the essential points of employing people.  Cyber Security expert Ant McGhie from Barclays used the opportunity to talk about the importance of making sure businesses are protected and what more they can do.   
The third and final part of the conference covered the hot topics of marketing, health and wellbeing and IT. Alex Wright from Knapton Wright, Rachel Linstead from Firecracker and Chris Pickles from the F1 Group all gave the audience an insight in how to make the most of these specialist areas and the benefits they could bring to their business.
Richard Grayson, Director from Nicholsons, gave an overview of the morning's events and asked the audience to take three action points back to their business.  The panel stepped back onto the stage to answer the questions submitted during the conference.
Videos will shortly be available – so if you would like to hear what our speakers had to say contact Linda Clark –linda.clark@nicholsonsca.co.uk. Due to the success of the event plans are already in place to hold a similar event next year.
< Back