In Greater Lincolnshire and Rutland, a significant transformation is underway as traditional industries seamlessly embrace digital technologies. This shift is reshaping these historically rich regions, bridging heritage with innovation. In this blog, we'll explore the impact of digital transformation on these areas.
Digital Greater Lincolnshire is not just a buzzword, it's a vibrant reality. In 2019, our region boasted a digital sector worth a staggering £992 million. This robust ecosystem comprises of 2,394 businesses and supports a workforce of 8,250 skilled individuals. But what's more fascinating is the diversity within this digital tapestry.
From telecommunications to digital marketing, software, and app development to gaming products, healthcare to education, and even aerospace technology, the digital sector in Greater Lincolnshire is full of possibilities. It's a testament to the region's adaptability and its commitment to staying at the forefront of technological advancements.
The Thriving Tech Cluster
Greater Lincolnshire is not just about digital businesses, it's also home to a thriving tech cluster. With a remarkable 36% of digital tech economy jobs concentrated here, it's no surprise that innovation resonates through the air. Key digital business hubs like the University of Lincoln Sparkhouse, Think Tank buildings, the Eagle Lab Farm AgriTech hub, and Lincoln Science and Innovation Park are the lifeblood of this ecosystem. They provide the fertile ground where ideas are nurtured, and innovations are born.
What's more, Mosaic Digital Hub, located in the centre of Lincoln, offers flexible co-working spaces, dedicated desks, private offices, and meeting rooms. With high-speed internet, private phone booths, and community events, this coworking space aims to support collaboration and innovation amongst regional digital businesses.
Beyond 'Digital Businesses'
But what truly sets the region apart is its commitment to the digital transformation of traditional industries. Sectors like Agri-Food, manufacturing, and tourism are embracing digital technologies at an unprecedented pace. This paradigm shift isn't just about keeping up with the times, it's about future-proofing these industries too.
Digital technologies are revolutionising Agri-Food, enabling precision agriculture that optimises crop yields, minimises waste, and ensures food security. In manufacturing, the integration of automation and data analytics is enhancing productivity and reducing downtime. Even the tourism sector is not left behind, as immersive experiences and personalised recommendations are becoming the norm.
Opportunities for Local Suppliers and Talent
The digital transformation of traditional industries isn't just a one-way street. It's a two-way avenue that's creating many opportunities. Local suppliers and talent in the region are in high demand, providing the digital tools and expertise needed to power this transformation. Whether you're a software developer, a data analyst, or a digital marketer, your skills are invaluable in driving these industries forward.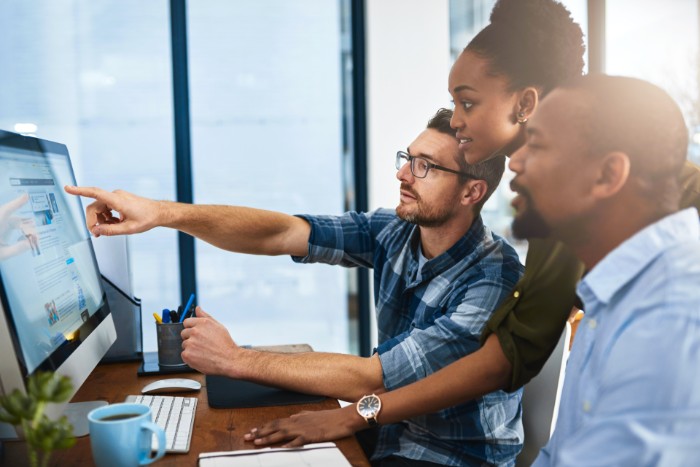 How Business Lincolnshire can Support You
Digital Advisory Support, an initiative that provides crucial support to both digital businesses and SMEs seeking to embrace digital technologies, is one of the key programmes run by Business Lincolnshire. Whether you're looking for resources, training, or networking opportunities, Digital Lincolnshire is there to guide you every step of the way.
Whether you're a digital entrepreneur looking for your next big venture or a traditional industry stalwart looking to take the leap into the digital age, we can work with you to embrace the digital transformation and be a part of this remarkable journey toward a brighter, more prosperous future.
We also offer the comprehensive Digital Lincolnshire brochure, an online guide for digital and tech businesses looking to raise their profile across the region. We encourage local digital businesses to get involved to connect with local customers, attract top talent, celebrate achievements, build valuable partnerships, and join a growing network of digital leaders.
To participate, complete the Expression of Interest form here and one of our team will be in touch.
< Back