Matthew Cox, designers and makers of high-end made to measure furniture, are on the hunt for new members to join their team.
The Stamford-based company has evolved from Matthew's beginnings in the antiques trade, where he learnt everything from his antique dealer father and grandfather, to a fully-fledged design studio and workshop working with clients across the globe. Now the company is looking for a new generation of makers to whom they can pass on these skills and knowledge.
Despite the challenges posed by COVID-19, the business has managed to gain momentum in recent months. Due to the number of projects in the pipeline, Matthew Cox were unable to furlough their team when the outbreak began. Instead, they reconfigured their workshop and working practices to ensure the business is COVID-secure, allowing them to continue during the pandemic.
Amid the crisis, the business was also awarded a Productivity Grant from the University of Lincoln, which they have used to fund their highly innovative augmented reality project. This has enabled them to create AR models of their furniture in every finish, so a customer shopping online can take a closer look before they buy.
Along with growing their team and expanding their own workshop post-lockdown, Matthew Cox is looking for local specialist workshops to collaborate with as they develop their made to measure collection.
Director Camilla McLean says:
"We realise we're one of the more fortunate businesses with orders picking up as interior designers begin work on projects again. We were also named as one of Walpole's Brands of Tomorrow 2020, so that has helped raise our profile too.
"We're keen to meet highly skilled specialist local workshops to collaborate with as we move forwards and develop our made to measure collection. We are also looking for another apprentice, and an experienced maker in the short term; as well as a head of production in the longer term – so get in touch if you're interested in joining our team!"
For more information on Matthew Cox or to express an interest in the roles available, visit their website.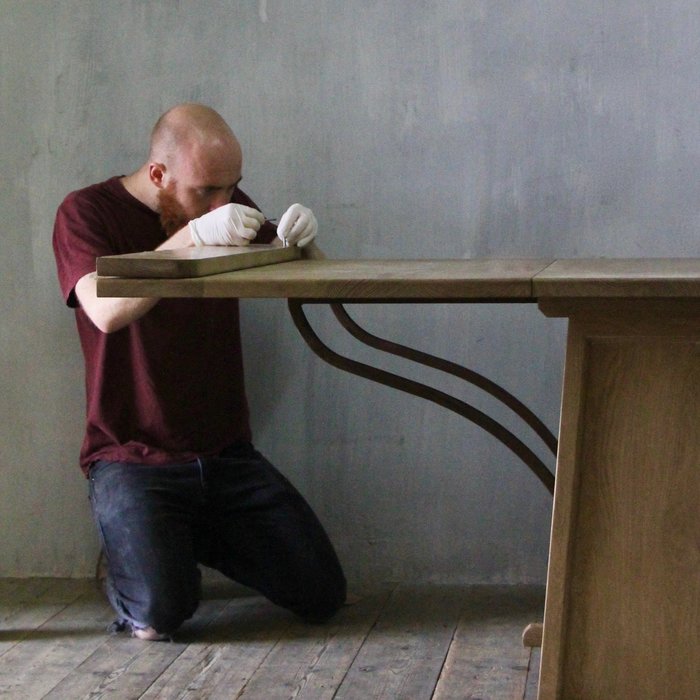 Back