Starting to feel festive? As many of us are gearing up for the Christmas period, now's the time to think about shopping - and supporting - our local businesses.  
Here's five reasons why you should consider supporting our local and independent businesses across Greater Lincolnshire and Rutland this December… 
1. Support your area's development 
From the boutiques of Lincoln's Bailgate, to the shopping outlets across Spalding and Rutland's high street, there's somewhere for everyone to shop this Christmas. Through opting to purchase from independent retailers in your area, you're helping generate revenue to support your council and the development of nearby libraries, parks, roads, and other public services. Shopping locally helps both local business owners and your local economy – a thriving high street is key to boosting the potential of a village or town, creating spaces where people can socialise as well as shop.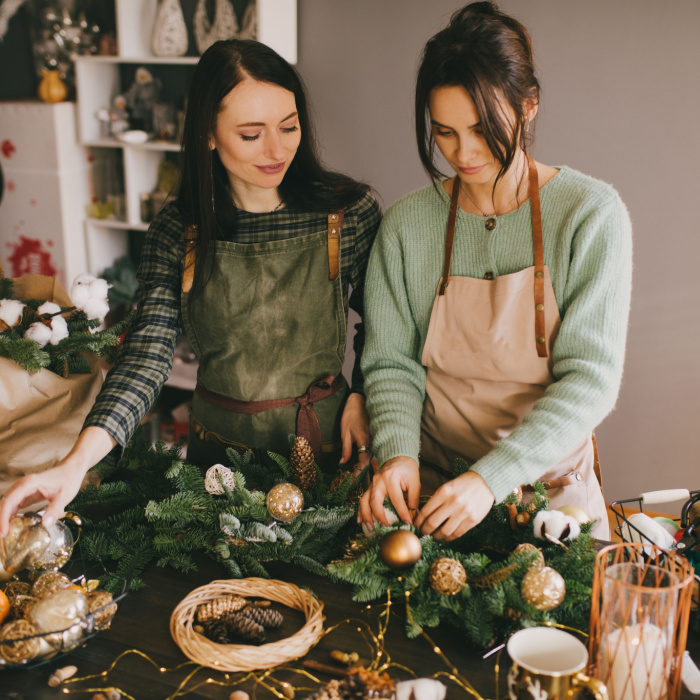 2. Save jobs – and create even more 
Investing in our high streets, by shopping and supporting local businesses, helps create jobs in local communities, supports young talent and provides more opportunities for professional development among the unemployed. Helping to grow the number of jobs in our local areas makes for a better place to live and work. So not only are you helping a local business grow its customer base when you buy from them this Christmas, you're also helping boost their local economy! 
3. One-of-a-kind gifts for a one-of-a-kind person 
What do you buy somebody who has everything? We all know Christmas shopping can be a bit of a chore, especially if you're buying for tricky friends or family members! Greater Lincolnshire and Rutland have some of the best independent shops the country has to offer, so if you're after a unique gift for that special person in your life, swapping online shopping and hitting the high street could be the answer! 
4. Lower your carbon impact 
Often, local retailers house a variety of handmade or UK-made stock. Greater Lincolnshire and Rutland aren't only known for their rich farming background, they're home to a range of homemade products from alcoholic tipples, to luxury hampers and sustainable fashion! By purchasing locally made items, you can help to cut carbon emissions and air pollution created through overseas transportation and mass manufacturing. Help save the planet whilst buying that unique, high-quality gift for your special someone. 
5. Taste all that Lincolnshire has to offer 
Known for its world-leading and diverse agricultural industry, Greater Lincolnshire and Rutland have some of the best locally sourced products to make your Christmas extra special. Buying local will make your Christmas dinner one to remember, so why not switch from buying at the supermarkets, and support your local farm shops, butchers, or greengrocers? 
Are you a local business hoping to make the most out of the festive period? Sign up to feature on Business Lincolnshire's supplier directory, to showcase your services to thousands! Click here to learn more. 
< Back