In a move aimed at providing ongoing assistance to businesses amid evolving trade regulations, the UK government has extended the Trader Support Service until December 2024. The service, which aids businesses of all sizes in adapting to changes in the movement of goods under the Windsor Framework, continues to be a vital resource for enterprises grappling with the complexities of post-Brexit trade.
The Trader Support Service not only offers guidance but also provides essential training to help businesses comprehend the implications of the Windsor Framework. This extension is for businesses engaged in moving goods in or out of Northern Ireland, who can access free online courses and training materials.
Importantly, the service eliminates the need for traders to invest in specialised software, streamlining the process and reducing the burden on businesses.
By signing up for the Trader Support Service, businesses gain access to a wealth of resources, including free online courses and training materials. This initiative underscores the government's commitment to easing the transition for businesses and ensuring they remain informed and compliant amidst the changing trade landscape.
Businesses are encouraged to take advantage of this valuable resource to stay ahead in an ever-evolving global marketplace.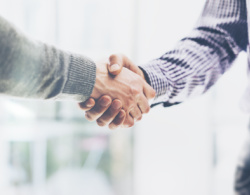 < Back