North East Lincolnshire businesses are here to 'collaborate and elevate' – that became the message of the fifth annual B2B exhibition from The Business Hive.
Business Hive Live, the largest event of its kind in North East Lincolnshire, welcomed over 400 delegates from across the borough and beyond, providing attendees with the opportunity to network and to hear from renowned speakers. 
The 2018 event, which took place at Grimsby Auditorium, saw over 60 businesses exhibiting, showcasing the variety and calibre of services in the area.
Kicking off the event was a new addition for 2018, a breakfast meeting for Business Hive Next Gen – a group of professionals and entrepreneurs under the age of 40 – with cooking demonstrations by Healing Manor Owner and Head Chef, Steven Bennett. Steven played a key role in this year's event with his catering company, The Lincolnshire Chef, who provided the catering throughout the day for hungry delegates.
Also new for this year was a programme of 10 local business people, who would speak about their own areas of expertise from mental health and recruitment to cyber security and marketing.
Alex Wright, Managing Director of Brigg-based social media marketing agency, returned to the event as a guest speaker following a successful keynote speech at the expo in 2016. Alex said: "We wanted to be part of the day as exhibitors and speakers not only to promote our brand, but also to be an intrinsic part of what it means to be a Business Hive member: supporting the club, engaging with fellow members and having fun! We had a great time meeting contacts new and old, and I felt my own team really benefited from being in amongst the business community for a day."
Fortis Therapy and Training, who provide mental health and emotional wellbeing services to business, schools, organisations and individuals, have exhibited at Business Hive Live since 2014. Alexis Powell-Howard, Managing Director, took to the stage to discuss stress and its impact on your personal and professional lives. She said: "We find Hive Live to be a great local event, we attend every year.  This year was the best yet! Rob and Paul were truly inspirational speakers who gave food for thought on a human level as well as from a business point of view."
Rob and Paul Forkan of clothing brand Gandys London, were the first keynote speakers of the day. They told their inspiring story – how their parents were tragically killed in Sri Lanka's Boxing Day tsunami of 2004, how they were determined to honour them through a philanthropic business which supports their Orphans for Orphans Foundation, and how collaborating is key to elevating yourselves and others. 
Closing keynote speaker was Olympic medallist, BBC Sports pundit, and entrepreneur, Steve Parry. Steve spoke about overcoming adversity, embracing change, and the importance of setting goals and persevering before joining attendees at Business Hive's monthly networking session, First Tuesday.
Sam Burgess, Business Hive Manger said: '"Each year we try and add to the event, making it bigger and better. I'm thrilled with this year's turnout and proud to be organising such a prestigious event for the local business community. I would like to thank all the businesses who took stands and thank everyone, especially our sponsors, who supported the event."
Smart Energy Greater Lincolnshire, a new project to promote, innovate and adopt energy efficiency and renewable energy, were one of those sponsors. Dr Vicky Dunn, Energy Manager said: "We were keen to be a sponsor to get our message out to hundreds of local businesses all at one big event. It was fabulous to see such a prestigious, well attended event here in Grimsby."
Photos from the event, along with details of Business Hive Live 2019, can be found at businesshive.live.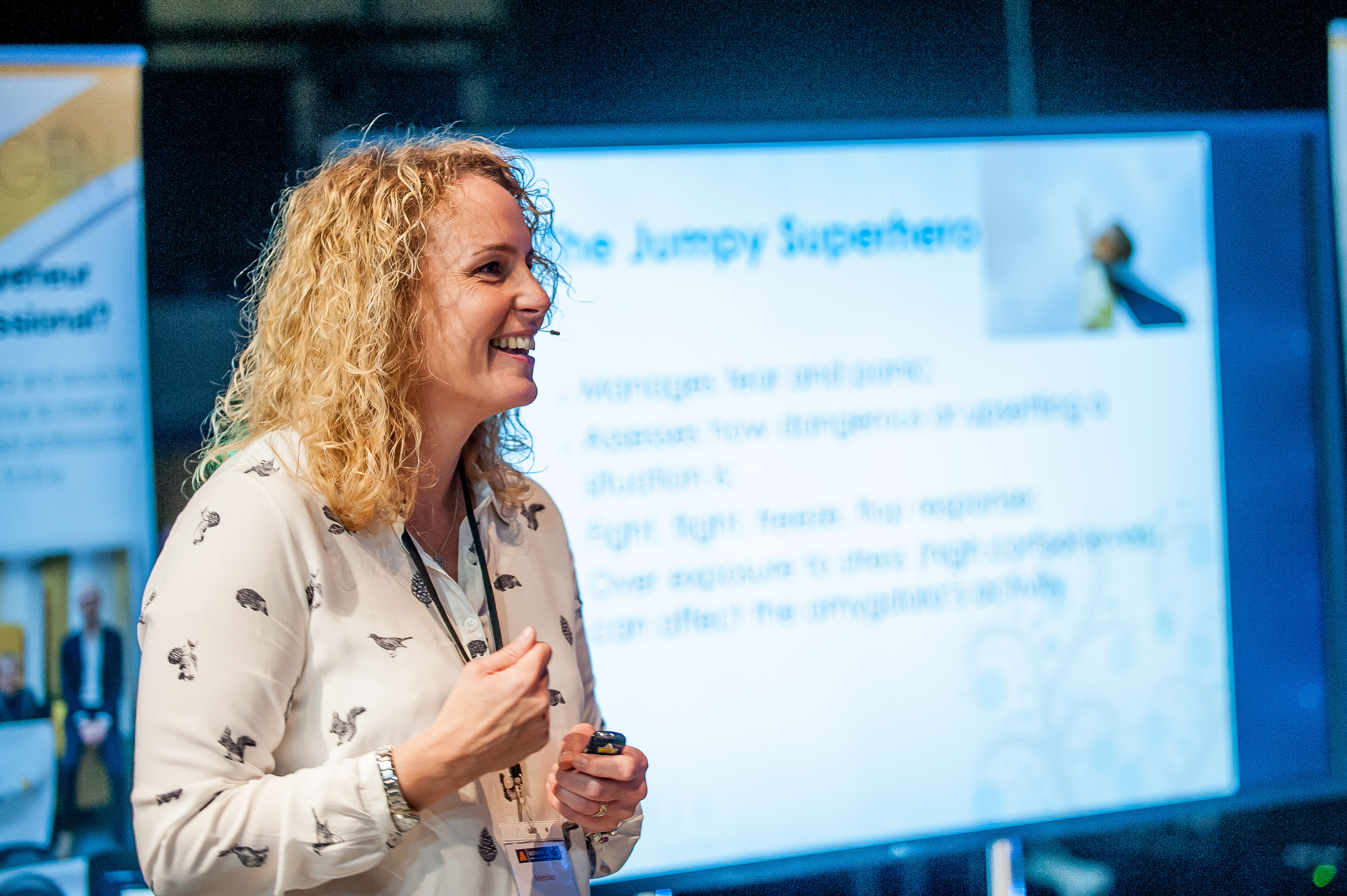 < Back