The hospitality sector is all about customers. Attracting visitors, enhancing their experience and retaining their custom to encourage them to return time and time again are vital. Just as vital to any business is to ensure that operations are efficient and that opportunities to reduce overheads and maximise profits are implemented.
Running costs including utilities, maintenance, marketing, and materials and inventory (supplies) are some of the most significant costs faced by small to medium sized businesses. It's fair to say that all businesses want to succeed and grow, whether that's in size, turnover or footfall. However, it is important to consider that while growth has many benefits, it also carries the risk of increased costs, particularly in these areas. Sustainable growth is therefore paramount to all businesses.
According to the Carbon Trust, some hospitality businesses can reduce their energy costs by up to 40% through energy efficiency opportunities. Environmental management, which includes monitoring of inventory and waste, has proven to make significant savings for businesses. In 2016, a survey carried out by E.ON found that boutique hotels and Bed and Breakfasts (B&B) could generate more customer interest through adopting sustainable practices. The survey went on to say that half of the guests considered sustainability and energy use of a hotel to be important; one in five would stay at or recommend a location that used renewable energy, such as Solar PV, and similar numbers would be swayed by measures such as LED lighting. It did, however, warn that one third of guests admitted to using more energy during their stay than they would at home, something businesses should consider when they plan for refurbishments or implementing energy efficiency technology.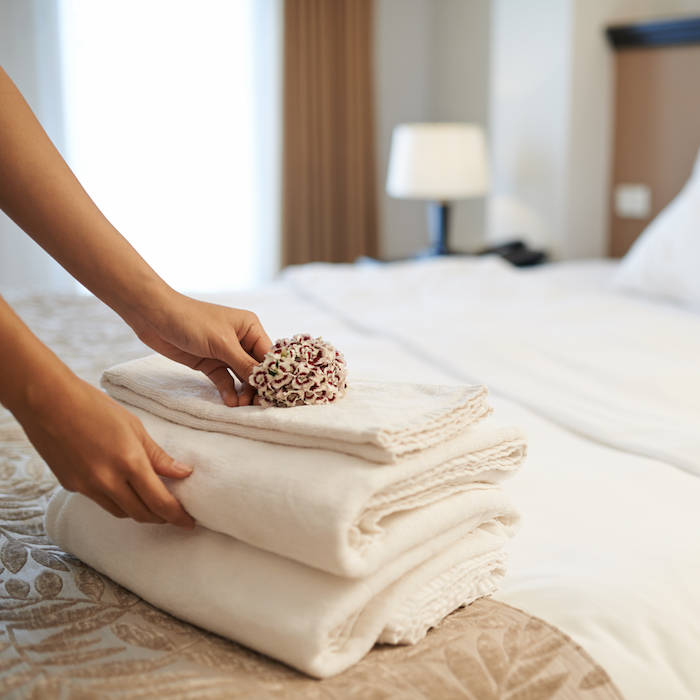 What we can take away from this is that sustainability can help hospitality businesses reduce costs, mitigate risk of growth, and increase their marketing potential becoming more attractive to customers. Fortunately, even the simplest improvements can lead to some fantastic reductions in energy and resource use, saving money and helping the businesses grow. What's more, businesses that adopt and implement sustainable management are more attractive to employees and in engaging, collaborating and even incentivising staff, they can help to further reduce resource use.
Sustainability has proven benefits;
Customer satisfaction
Cost saving
Positive engagement with your workforce
Reduced carbon emissions
And there are also added benefits such as;
increased biodiversity and wildlife
Protection against volatile gas and electricity markets
Reduced risk to changing climates and increased energy demands
Large hotel chains have seen the opportunities that exist and are making significant efforts towards improving their sustainability. Marriott Hotels implemented an energy demand reduction scheme to cut their carbon footprint by reducing energy output during times of low demand via an automated signal. The hotel also introduced a new pot washing technology, provided by Swedish firm Granuldisk, which has cut water consumption in the kitchens by 92%. Premier Inns are upgrading all lighting to LED technology and introducing voltage optimisation technology to reduce energy demand.
While these are large hotel chains and groups, the actions they have taken can be adapted and adopted by any size of business. During previous business support programmes delivered by our team, and funded by the European Regional Development Fund and Lincolnshire County Council, audits of 7 small hotels, cottages and B&Bs were conducted within Lincolnshire, collectively saving over £8,000 by implementing simple energy saving measures; averaging at £1,177 per business.
Business Lincolnshire has further funding available offering small to medium sized hotels, B&Bs and cottages, or any SME within the hospitality sector* 12 hours of free support with an environmental consultant, to help you understand the opportunities, implement necessary changes and deliver savings that can support business growth. With so much benefit, what's stopping you?
For advice, support or further information on how Business Lincolnshire can help you, please contact David Knight, david.knight@bizlincolnshire.com. 
*ERDF funded programmes have eligibility criteria that must be met in order to qualify for support
< Back