Business Lincolnshire's Growth Hub wouldn't be what it is today without the hard work and dedication from our fantastic team!
Our network of dedicated, expert business professionals offer businesses across Greater Lincolnshire and Rutland vital specialist support... helping take enterprises to the next level.
Geoff Daley, our Senior Growth Hub Manager, has been part of Business Lincolnshire team since its inception in 2015, and plays a key role within the senior growth team.
Geoff's skills and experience have helped hundreds of businesses across the region, from supporting small start-ups to growing crucial partnerships with high-level stakeholders.
Let's find out more about Geoff below...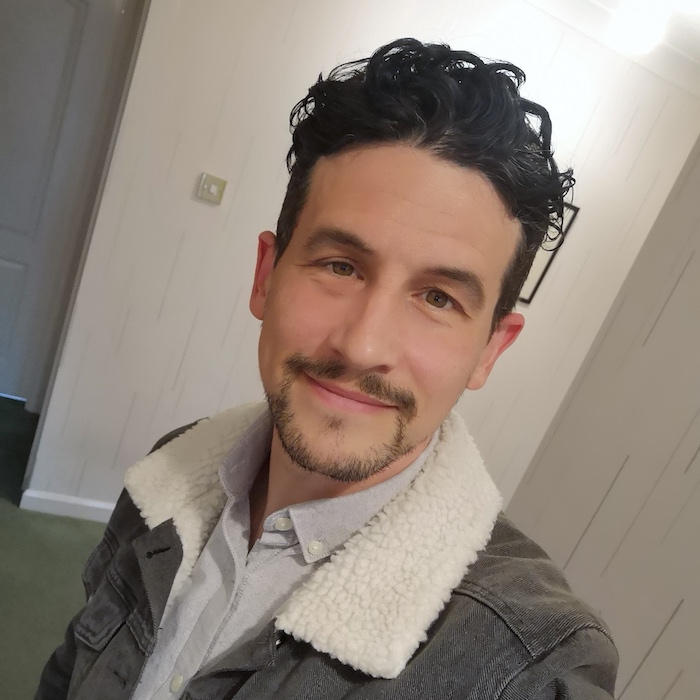 How long have you been working at Business Lincolnshire and the growth hub?
I've been working for Business Lincolnshire for the last seven years, where I've seen it grow pretty much from inception (as the sustainable business Lincolnshire project) – to now!
I started my career at Business Lincolnshire originally as a Senior Project Officer, having come from a similar background at Lincolnshire County Council - and now I'm working as the Senior Growth Hub Manager. Throughout my time here at the Growth Hub, the core principles of my role haven't really changed; I'm still very much focussed and involved with helping businesses across the county establish themselves and grow sustainably.
Tell us all about your role and how it fits into the Growth Hub?
As one of the senior managers with the team, my role is largely to do with the strategic operation of our delivery mechanisms. I provide one of the main links between the high-level management, decision makers and councillors for the growth hub and putting those views and insights into how we can shape our delivery to improve the economy of Greater Lincolnshire and Rutland.
We're able to fulfil certain gaps in the economy that have been identified by central government or our local councillors - whether that's by commissioning support or service, growing our adviser skillset or even developing new projects and programmes.
How do you help Greater Lincolnshire and Rutland businesses to grow?
We're here to provide a backbone pillar of support for businesses, and we offer so many bespoke services that can help businesses across Greater Lincolnshire and Rutland. We help local businesses with grants and investment, help grow their staff, increase their skills level, as well as potentially creating employment opportunities to improve the local economy.
Our advisers provide an amazing amount of support, they help shift business owner's mindset from just 'running' a business to actually growing it. Once that appetite within a business is encouraged, it doesn't stop. Business growth becomes a part of the nature and culture of that business. I'm proud that we're the place to go for business growth in our region – we're the front door that can open many new doors and opportunities to businesses.
Why do you feel it is important to support the local economy?
By supporting the local economy, you're encouraging money to flow through Greater Lincolnshire and Rutland – which is what we want. We want people to spend their money locally, and we want them to earn their money locally – that will ultimately improve the area for everybody.
I can't say there's been just one successful business story that springs to mind for me, but more recently we've helped Grimsby-based brewing company - Axholme Brewing Company - secure grant funding through our Manufacturing Growth Programme, helping increase the company's production capacity by 40%, which is an incredible achievement! 
With more money in the local economy, you'll end up with better services for residents, better facilities for businesses, better opportunities for new businesses to start, flourish and grow – and by creating new businesses, you're creating new employment opportunities. 
What are you most passionate about within your role?
Within my role at the Growth Hub, I'm also the lead for sustainability, so I'm really keen on helping businesses grow towards a more sustainable future.
'Sustainability' is one of those things that's been talked about for a long time, but the reality is, a lot of people – and businesses – haven't taken much notice. Until recently. Now we're finally starting to get to the point where the rules are changing, restrictions are being put in place, and businesses are going to have to do something about it. This is where Business Lincolnshire and the Growth Hub are able to provide crucial support so businesses can change and adapt as we drive to reach those net-zero targets.
We have so much support available for businesses who are looking to reduce their carbon footprint and hot their environmental targets. You can find more on our website here.
What's your favourite part of the job?
The people, definitely. What I really love about my role is building relationships. Not just with my internal team, it's all the people that are involved in the Growth Hub – from the contractors, our events delivery team, our hub advisers and specialist advisers, as well as our growing partnerships with stakeholders, such as the University of Lincoln. There's always a relationship to maintain and it's great working with such a mix of different people!
There's always so much variety in what we do - no two days are the same. It never gets boring!
If you want to find out more about our growth hub team or get in touch with one of our specialist advisers, click here.
< Back