A local business has been successful in securing a grant with the help of Business Lincolnshire after an unfortunate experience with an online company.
Reads Property Services, providers of maintenance services to commercial and residential properties, recently relocated from Ladysmith Road to a larger, more versatile unit in Spencer Street, Grimsby. The move will allow the business to develop, providing room needed to enhance their services and ultimately create new jobs.
Chris Read, Managing Director, said: "Basically, we ran out of room at our old place. We had containers at the bottom of the yard, storage across the road and we wanted to have everything all under one roof. In our new place, we've got all our gear here so there's no waiting around at wholesalers, the lads can pick it up and get straight out to jobs, so it makes our service much more efficient."
The premises, which now houses storage, waste management and office facilities, had been derelict for sometime and needed refurbishment. Chris sought advice about funding after being caught out by a potential scam.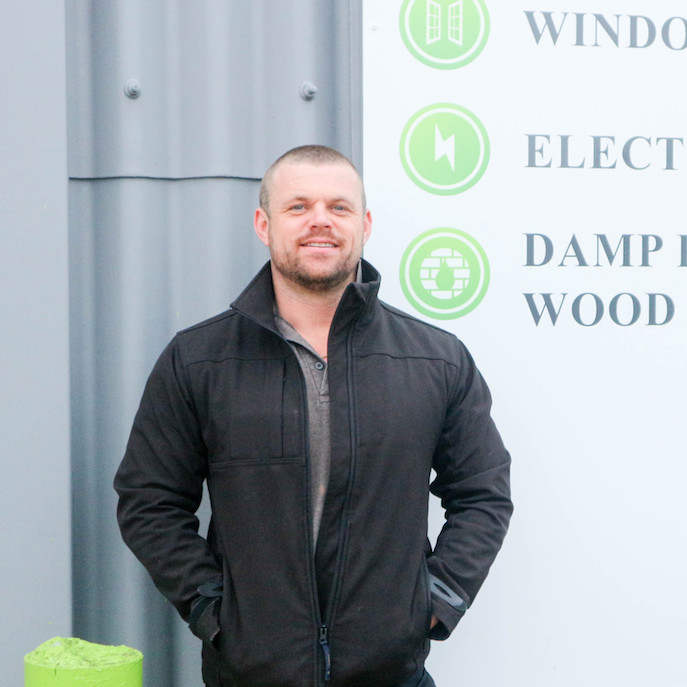 Chris said: "At the time, we were looking at grants for training and found this company online who said that there's lots and lots of grants in your area, but pay us some money first and we'll send the grants through. So we paid around £300 and never heard from them again. Then we spoke to Steve Parker, a Business Lincolnshire Growth Hub Adviser, who helped us with our grant for our new place."
With assistance from Steve Parker, RPS was awarded a £2235 Growth Lincolnshire grant through the Business Lincolnshire Growth Hub, which would go towards new signage, decoration, CCTV installation and external roof repairs.
Steve said: "Chris had a bad experience looking for grant support online and paid a fee for no help at all. Through various grants and funding opportunities, it's great to be able to help local businesses in their goals for growth."
"RPS' new premises are ideal with better facilities and a good location. It's been great to see the business move to larger premises to allow for continued growth."
< Back