An exciting opportunity has emerged for potential proprietors in Huftoft, Lincolnshire. Tenants are wanted for a new café that is currently being built at the coastal seaside resort. The property features floor to ceiling windows, is just 50 metres from Huftoft beach and includes wonderful inland views of the Lincolnshire Wolds.
The building is designed to be the heart of the Lincolnshire Coastal Country Park, and the tenants will be expected to provide high-quality, locally sourced food all-year-round. As well as a 14 m2 kitchen area and a 40 m2 indoor café area, the building has a 55 m2 roof deck, a 60 m2 ground-level deck and an external lobby.
Construction of the café is due to be completed in May 2020, with an expected open date of 1st June 2020. Rent of the café is £12,000+ per annum.
If you're interested in this unique opportunity, get in touch with jade.elkington@lincolnshire.gov.uk.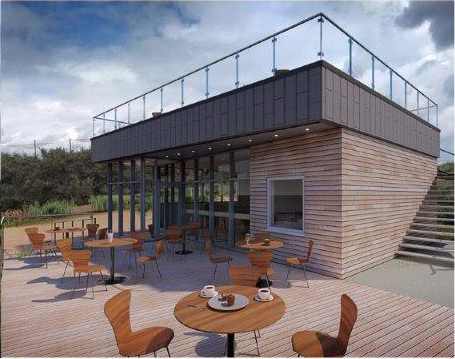 Back