Our Visitor Economy Adviser Gill Harvey explains the importance of finding your niche, and how to make it work for your business!
Many business owners find it hard to stand out in a crowded market. As business owners, we tend to try and please everyone rather than focusing on those clients we are best suited to serve. The result of this 'please-all' attitude is that we end up diluting our offer and wasting money by marketing to the masses rather than focusing. So is the solution niche marketing?
Niche marketing doesn't mean restricting the sale of your product or service to just a few people. It means targeting all your efforts towards a very specific segment of a larger market. For example, instead of a fitness instructor marketing themselves to all types of people, by using niche marketing they would target one specific segment; perhaps the busy executive or the new mum.
Taking this approach allows you to tailor your service specifically to the target market around their needs. For example, busy executives are likely to require early morning, late evening, or lunchtime sessions, close to their homes or offices.
Tighten your circle even further and maybe cater to, say, female executives in a specific sector, you will also know their likely working hours, publications they read, groups to which they belong, and what might be on their mind when they are in-session. These are all likely to be very different to the new mum, who will be 'time short', tired and recovering from birth! She would probably prefer a workout at home or in the garden for convenience and flexibility, perhaps with exercises to include baby. She may also need a gentler approach.
Putting yourself into the shoes of your target audience can really help to develop niche marketing that will both seem thoughtful and tailored and will set you apart from your competition.
Niche marketing vs. mass marketing
Developing a specialised package for your niche can help to elevate you as an expert in your field. Your customers are also more likely to connect with you on a personal level. You can design all your activities for this market. This could increase your profits, as well as allowing you to be much clearer about your 'unique selling point' and your 'value proposition' ; both essential for a successful business. Unless you can clearly communicate 'why you?' to your target audience, you will struggle to stand out from an increasingly busy market.
We only have to look at the demise of once-loved stores like Woolworths to see this effect. In the Retail Gazette, Noella Pio Kivlehan interviewed prominent retail gurus who agreed that the reason these well-known stores could no longer compete was that their message was unclear, from the market they served to the products they stocked and even to their price point. This, my friends, is the problem with mass marketing.
The fear factor
It can be scary to hone in on one particular product, service, or skillset, and it can be scarier still to imagine targeting all of your efforts to a specific group of people. However, niche marketing doesn't prevent you from selling to others or broadening your range. It's important to keep in mind, that unless you can clearly state what you do, what problem it solves, and who you do it for in 30 seconds (think elevator pitch!), then you have lost your audience.
Producing engaging content will also be a struggle if you aren't using a niche marketing strategy because you won't know what language is appealing to your audience, what subjects they will be interested in, or how to reach them.
So, what's my niche?
1. Find a gap in your market where your knowledge and skills can be utilised and where a specific type of customer is not currently being served. Conduct extensive research with this customer-base to find their 'sweet spots', and then create your value proposition around these ideas.
2. Do what you love and do it well! Research what specific type of customer could benefit from your skillset (it must solve a problem). Online Forums are a great platform for this. See what you can learn from their discussions, gleaning information about your niche market and helping to develop products or services that will appeal to them.
Create an avatar of your ideal customer; a fictional person so that when you develop your product or service, it will be aimed directly at them.
Write a list of a hundred things about this person—everything from their name, height, hair colour to their marital status. What do they earn, where do they live, work? Think of where they holiday, who their best friends are, what political persuasion they're likely to lean toward. Let your imagination fly - until you know this newly-created person intimately, and then you ONLY market to this person. That's your niche.
You will no longer be a jack-of-all-trades but rather a master of your own craft.
Speak to an adviser
Need a hand figuring out your niche? Our advisers can provide up to 12-hours of tailored business support, at no cost to you. Just fill out this contact form and we'll be in touch shortly!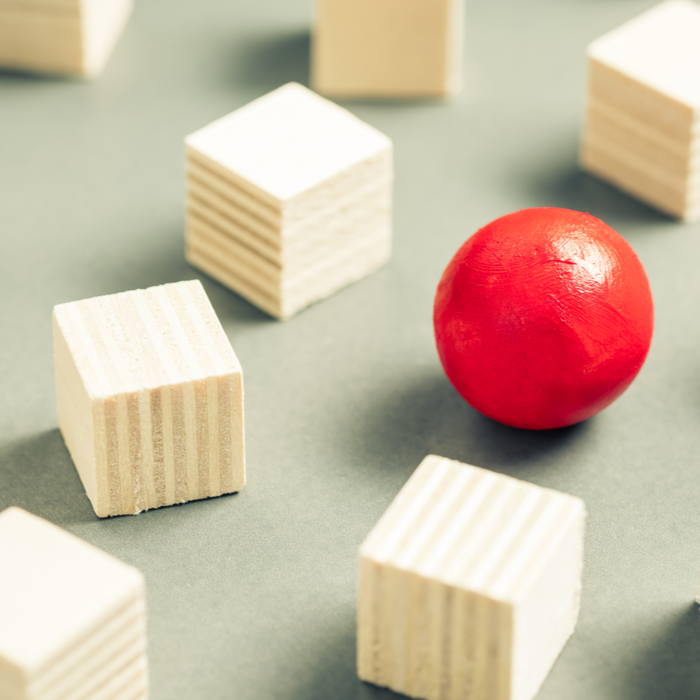 < Back