In a bid to empower businesses in the Retail, Hospitality, and Leisure sectors, "Your Business Boost," a fully funded initiative, is set to reshape the ambitions and strategies of entrepreneurs and business enthusiasts in Greater Lincolnshire and Rutland.
So, what exactly is "Your Business Boost"? This dynamic program offers a collaborative learning experience, where participants work within cohorts of like-minded individuals. It brings together entrepreneurs and business leaders to enhance their skills and broaden their horizons. The programme offers a rich curriculum of masterclasses covering crucial topics such as Marketing, HR, Sales, and more. Furthermore, participants can benefit from personalised guidance through 1-2-few and 1-2-1 support sessions with industry experts.
Each participant is also paired with a dedicated "Your Business Boost" advisor who will be their guide throughout the programme. This personalised touch ensures that every participant receives tailored support to help them achieve their unique business goals.
"Your Business Boost" is open to anyone associated with a business in Retail, Hospitality, and Leisure in Greater Lincolnshire and Rutland. Whether you're a sole trader or have a small team, if you can influence the business's direction and ambition, this program is for you.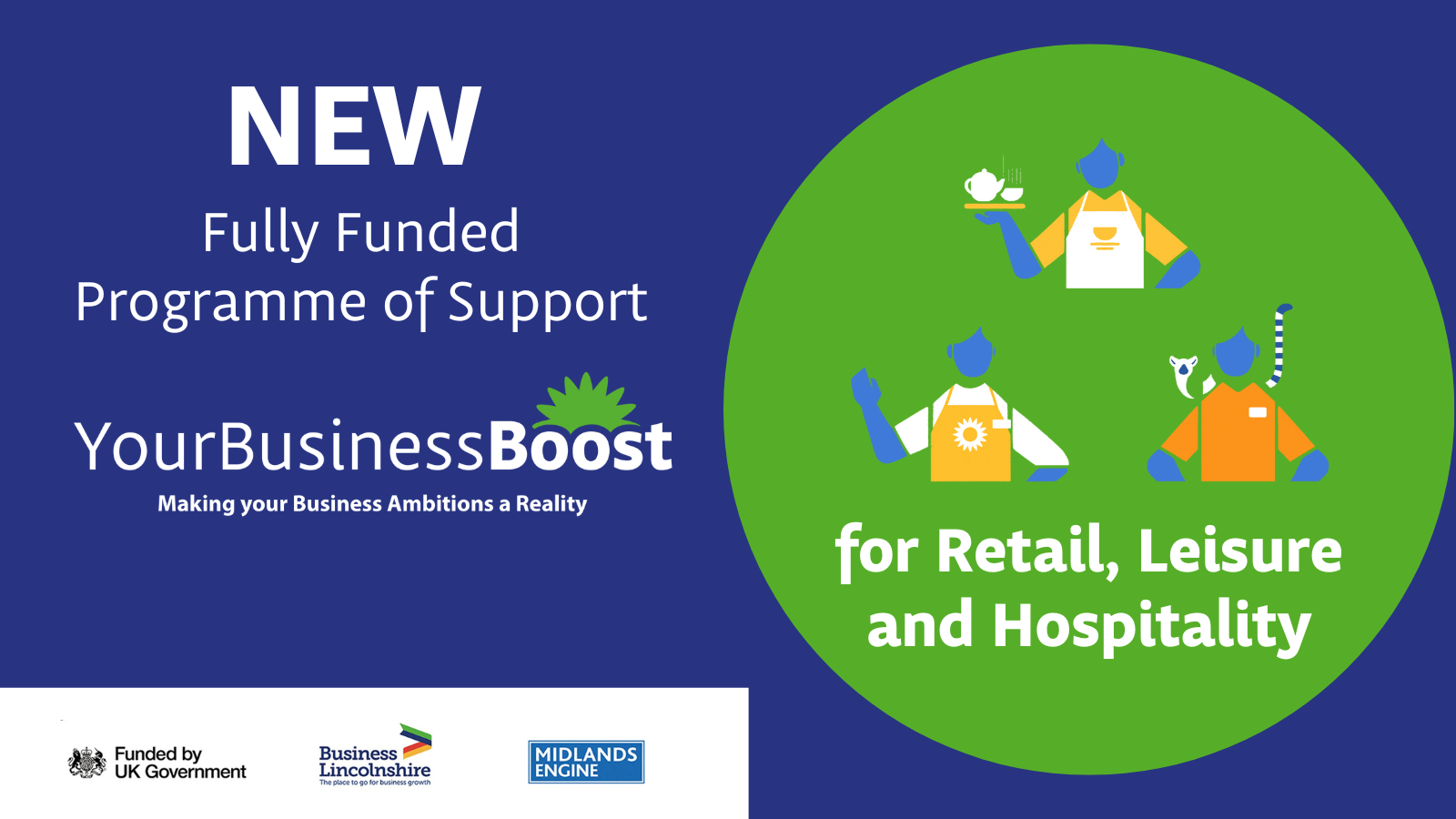 Don't miss your chance to join the first cohort starting on Wednesday, October 18th, with five more cohorts planned through to March 2025. Act fast, as there are only 15 spots available per cohort. To learn more about this transformative program and express your interest, click here.
< Back