Our Visitor Economy Adviser Gill Harvey explains why working backwards is sometimes the best way forward for your business. 
Niche marketing still seems to be a hard sell, with owners often drifting back to old habits, undermining their efforts in the process. 
Recently I was working with a business with a very tight deadline to produce a business plan and struggling to see what their niche was. It all came down to clarity and the ability to see the "big picture." You know the old phrase, "can't see the wood for the trees," and it certainly applied here.
Find your end game
Some businesses have a very clear idea as to what their 'business nirvana' will look like. They may not know how they are going to get there, and it might seem impossible to even envisage this being a possibility at the present, but they can describe their ultimate dream in detail. They can see the team of staff that will help to deliver it, they know their daily routine as though it is already a reality. They hold this picture clearly, giving it a realistic deadline, and then differentiate the phases into a series of step-by step goals to be accomplished between now and the end dream.
Unfortunately, many businesses take the approach of starting from where they are and adding steps forward, without really knowing where these steps will take them. As a result, not all actions are harmonious and there is no clear target in mind.
John F Kennedy didn't start out by saying that he wanted to assemble a team of engineers and that once that was done, they would work out how to buy the materials to build a craft that could go into space and then…. No. His speech stated clearly that he wanted to put a man on the moon within ten years and get that man safely back home again. He had a clear idea of his end goal. His speech was so compelling that it didn't matter that no one had ever done it before and no one even knew if it was possible, but it galvanised people to work out how they could make it happen. And of course, it did— on schedule.
Building your end game for potential investors
Back to the business that I was helping. Having already dipped their toes in the water with a self-contained lodge on-site, the opportunity arose for funding for additional lodges to be built. A substantial sum was granted towards this project with the expectation that the business would demonstrate significant growth in return.

Whilst the business owner envisioned that the units would be luxury lodges ideal for a stay of four to seven nights, they hadn't looked further into the future. They wanted the lodges to be affordable to everyone, ideal for couples looking for a romantic getaway, and ideal for families as well with larger units or the option to take more than one if needed. They'd considered having one unit in which pets were allowed. They were to be sustainable and would feature solar panels. They were also keen to attract cyclists, even though typically cyclists only want to stay one to two nights maximum in any one place. They also wanted to include nature trails and a small petting zoo for children, all the more to attract family visitors.

It's pretty clear where the challenges lay in being able to serve all of the above audiences and keep them all happy, but how does the business owner even begin to choose which is the right avenue when considering only the immediate future?
We kept talking. During our brainstorming, it became apparent that at some point in the future, they would like to run wellness retreats onsite and potentially have a workshop space to hire out to the local community for artisan classes.

However their mental picture of their end game was still not clear, and I knew that would help all the other pieces slot into place. It certainly wasn't enough for me to help them build a business plan to convince the funders to rubber stamp the grant. We needed to go deeper than that.
Bring your end game to the forefront
The business owners had started to panic due to the time constraint, but I calmly asked them to stop working from their old plans to give themselves the opportunity to dream. Remember Martin Luther King, Jr.? His speech didn't start with 'I have a plan' but rather 'I have a dream.' His speech went down in history because it was relatable; everyone has a dream they aspire to.
With this in mind, I asked the business owners to create a compelling image of how they'd like their 'destination' or 'resort' to be known and talked about. Once they had their vision (I won't share because it's their USP), everything else fell into place, just as I had hoped. Their priorities changed, and a central tipi space overtook two of the lodges. Their target market became clear. They were able to identify where their focus needed to be, where funding would come from, and when they would break even and start to generate profits. The offer became so compelling, it was easy to write a business plan demonstrating the type of growth needed to satisfy the potential investors.
Was it easy for them? No, mainly because they didn't believe that their dream was achievable. Once they started and the big, overwhelming chunks were broken back into smaller chunks, they were all set. And guess what? We now have a niche market around which everything is geared and achievable goals that can be measured and celebrated as the business scales to a substantial and yet enjoyable proposition, all because the owners identified and followed their dream.
Plot your path: Envisioning your end game
One of the most successful routes for determining your ideal vision comes from The Success Principles by Jack Canfield. I was fortunate enough to be trained by Jack to qualify as a Success Principles Trainer, and I feel privileged to be able to share his techniques. You can learn these principles right from the horse's mouth, by checking out the book yourself.
This is the basic roadmap.
1. Find your passion and where it can fit within your business model
Sounds obvious, right? You'd be surprised how many people set up businesses in fields for which they have no passion, simply because they know the landscape. This is often true for people who have worked in fields that have made them unhappy for a long time. Perhaps they've seen an obvious way to bring in more money, and so even though it's not something they're passionate about, they jump in without considering whether it suits their personality or lifestyle and so whether they come across as authentic.
By considering where your passions and values lie, you will be able to see which part of the business you should focus on and where you should bring in support to manage the elements that are the necessary evils of running a business but may not suit you as an individual.
This will help you get a 'feel' for your business, for the culture, for the types of people you will need to employ, and to help determine what your role within the business should be. A relative of mine had long held a dream of running a country pub. Anyone who has ever run a pub will tell you it's flipping hard work with long hours. He and his wife had both worked behind the bar previously, and they knew they loved the atmosphere, the banter, and the type of work.
Of course, working in a pub and owning a pub are two different things entirely, and he hadn't considered that his passion didn't lie with early morning deliveries and letting the cleaner in following late nights, sourcing the food for the meals he wanted to offer, cooking, pot washing, and tending to the outside areas. He hadn't factored in that he and his wife would need to recruit staff to fill in those gaps. Moreover, he hadn't considered the fact that his personality and values were more suited to the older generation, so his initial vision of a pub open to everyone backfired spectacularly when the village youths descended. The business failed, and sadly so did the marriage. Could it have been different? I believe it could if both parties had been clear on their values and what part they should play in the business.
2. Visualise what your 'business nirvana' will look like.
It may feel silly, but it is necessary. You should literally consider its physical appearance. How will it be furnished and decorated? Where will it be located? Who will the customers be? What are their ages? Their interests? How will people describe the business? If the local press wrote an article showering the business with praise, what would that article say?
It doesn't matter that this image may be years away. The act of repeated visualisation is known as mental rehearsal, and it's a technique used by athletes, actors, singers, and all high achievers. They mentally visualise crossing the finishing line first, scoring the perfect goal, or receiving a standing ovation. Research has proven that our minds can't tell the difference between an imagined image and one we perceive through our eyes (reality). Both imprints reach the same part of our brains, the part that tells us what is happening and which allows us to process information. By repeatedly mentally rehearsing, we tend to automatically start acting as if we have already achieved our goals, thus drawing opportunities and people to us to help make it a reality.
The added advantage is that the more vivid your vision, the easier it is to bring your team onboard and to be able to articulate your unique selling proposition (USP). One of the reasons for Richard Branson's success is that his vision for his projects has always been crystal clear. This allowed him to translate his ideas into an easily recognisable story because it was real in his head, and his team and customers alike felt that they were part of this vision.

3. Create a Roadmap to Bridge the Gap
Once you have a clear image of your 'business nirvana' the next step is plotting out your path from where you are now to where you want to be.
Let's go back to the story of my relative's failed pub, now a hugely successful venture for the new owners, who kept their vision fixed in their mind's eye, despite not having the funds or experience to deliver it in its entirety right out of the gate.
They didn't only keep the image in their mind, but they also described the image to an artist and had a painting produced of both the interior and exterior of their 'ideal' pub. They calculated the likely cost and made their five-year roadmap, which is how long they thought they'd need to achieve their goals. They then developed the smaller chunks needed to get them there. This included building and landscaping works, staffing needs, calculating income, and training needs—the works! By separating their roadmap into smaller, more achievable milestone goals or chunks which were further broken down into weekly and daily tasks, the path to their 'business nirvana' became clearer and less daunting.
Guess what? Four years and ten months after they took over, their pub was not only hugely profitable, allowing the owners to live and work their dream, but the pub was (and still is) an exact replica of the painting on the wall behind the bar. A true testament to mental rehearsal and the power of visualisation.
So, whatever your business and whatever your goals, start at the end, even if that seems mad. Visualise your dream, align it with your passion and values, and work backwards, creating small, bite-sized goals working as a roadmap to your end game, and you won't go far wrong.
Speak to an adviser
Our Growth Hub advisers can conduct thorough business diagnostics at no cost to you, helping you to pinpoint your "end game." Fill out our contact form and an adviser will be in touch shortly!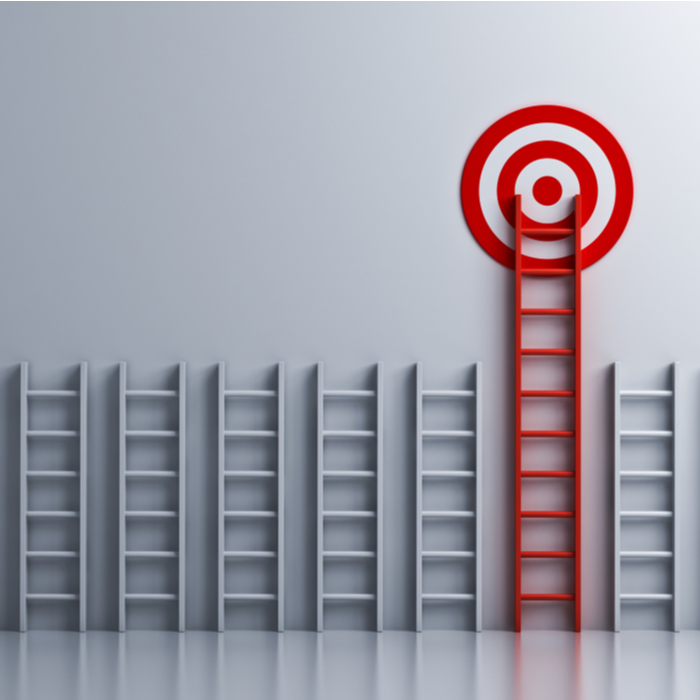 < Back