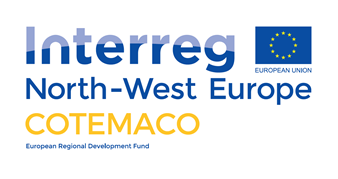 The problem - Manufacturing SMEs are struggling to compete with larger businesses
Manufacturing SMEs in North Western Europe are struggling to remain cost-competitive against large-scale production facilities in low-wage economies. The manufacturing sector particularly suffers from workforce scarcity, because employees in manufacturing SMEs are often subjected to unappealing, physically repetitive tasks. Along with being dull and under-stimulating, these tasks often contribute to adverse health effects. To increase competitiveness in the industry, manufacturers need to offer high levels of production flexibility, which can be made possible by collaborative robotics.
With the potential to have as much, if not more, impact on the manufacturing sector as 3D printing or IoT, collaborative robots or "cobots" focus on enhancing the cooperation between human workers and industrial robots (unlike previous automation waves). Manufacturing with cobots not only allows for more efficient use of employees (+85%, MIT), but it also reduces the risk of health issues and raises motivation amongst the workforce.
How can COTEMACO help?
The COTEMACO project has four regional field labs in the UK, Netherlands, Belgium and Germany. These field labs showcase different types of cobot technologies that can be used in the automotive and food industries. Through the project, eligible SMEs will learn how cobots can be utilised within their own operations, as well as have access to expert support to assist with adoption and integration. 
The UK site is hosted at the University of Lincoln's National Centre for Food Manufacturing in Holbeach and opened in the summer of 2019. As well as the Lincolnshire field lab, SMEs will also be able to access those based in the other countries taking part in the project, with support for travel costs available to eligible businesses. 
Further information can be found on the COTEMACO project website. You can also sign up to the project newsletter for information about the latest support and cobot technology available.
How do I access support?
If you are an SME that would like to access support, please complete the expression of interest form. A member of the team will then get in touch to talk to you about the support available and guide you through the next steps in the process.