Do you want to know how to distinguish yourself from competitors?
Establishing your brand in a saturated market can be difficult, but it's not impossible. The ability to stand out from the crowd in business is crucial to enable optimum growth, and by neglecting to foster effective communication, promotion, and market positioning, you could be hindering your business' potential.
With that being said, here are five ways you can get ahead of the curve and overtake your competitors:
1. Define your USP
What do you do differently? A USP (unique selling point), is something which sets your business apart from others.
It's rare that a business idea is completely unique, but that doesn't mean your business is failing to offer something distinctive from others within your field. So, dig deep and establish what it is that you do better or differently than other businesses in your sector!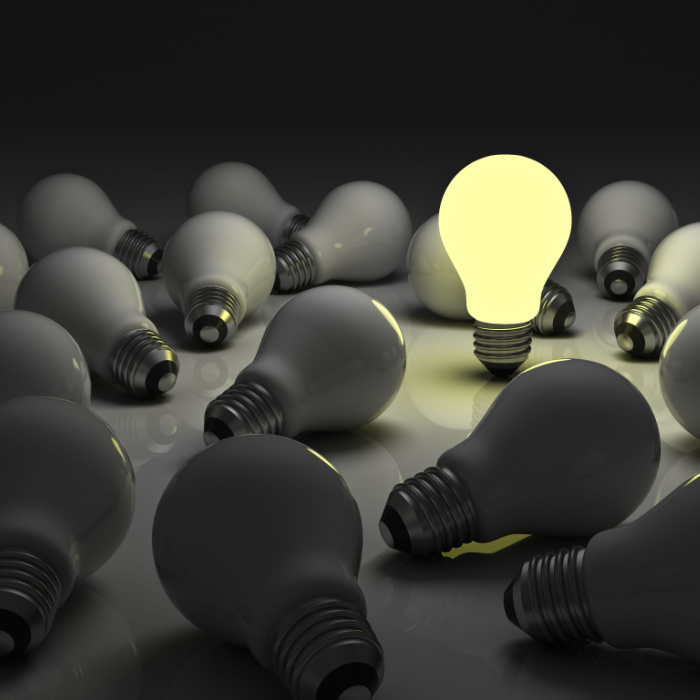 2. Develop your branding
As we've already covered, your business offer may be similar to something that has already been done before, but that doesn't mean you have to present yourself in the same way. Your brand encapsulates what your business stands for – this extends to your tone of voice in promotion and communications, the way you present your business visually, and the way you interact with your customers.
Developing and ultimately, defining your brand is crucial when it comes to properly showcasing your offer. Think of the three C's of brand development – customer, company, and competitors. In order to create a brand that works for you, it's important to develop a deeper understanding of your business's target market, what it is that your business actually does, and what your direct competitors are doing.
3. Marketing
Effective marketing goes hand in hand with successful brand positioning. Now that you have established your brand, it's time to work out how you are going to showcase it.
Marketing has the ability to help you reach your target customers.. Think about the types of people you want to engage with your content, and what you think would grab their attention most – whether that be viral content on TikTok, or advertising in local directories. In marketing, utilising stereotypes and customer personas can actually be very helpful in developing advertising strategies. Start by considering what your obvious customer would interact with and define your more niche audiences from there.
For more information about how to plan and create engaging marketing content, click here.
4. Nurture your website
Treat your website as your virtual shop window. A website represents you, so it's important to ensure that your brand is deeply embedded in your web content.
Similarly, ensuring that your website is accessible and comprehensive in demonstrating your business offer is key to driving sales and setting you apart from competitors – make sure to highlight your USP wherever possible and display information clearly.
For more information on this, check out our fact sheet, here.
5. Embrace your community
The way you interact with your customers is what can set you apart from competitors. From encouraging repeat custom to generating positive reviews and word-of-mouth marketing, going the extra mile to engage with your audience and make them feel valued can have an undeniable payoff.
Social media can be a powerful tool when it comes to communicating with your community – be sure to stay on top of your latest comments and direct messages to ensure that your customers feel seen. Similarly, by integrating a Q&A forum or a chat assistant on your website, you can ensure your customers are responded to promptly which will leave a more positive impression on them about their online experience.
If you're in need of some more advice on how you can set your business apart from competitors, get in touch and book an appointment with a Growth Hub advisor today.
< Back