Virginia Coram, an ambitious artisan soap manufacturer based in Lincolnshire, is taking the steps to transform the business, with support from the Business Inspiration programme at Bishop Grosseteste University. The programme, which assists Lincolnshire businesses through tailored support and grant funding options, is helping the business reach new heights, by targeting national markets with the unique products.
Caroline Coram, director of Virginia Coram who founded the business in 2012, has been developing a business model focusing on the natural aspects of her ingredients and traditional methods of manufacture. Working with specialist advisers on the Business Inspiration team, Caroline has accessed the tailored business support, helping her create a bespoke business plan, as well as assessing the strengths and weaknesses of her business.
She also accessed a Specialist Consultancy grant as part of the programme, which allowed her to commission search engine optimisation for her website, photography support, copywriting and design services to further develop her online presence and overall marketing strategy. The Business Inspiration programme was also able to support essential development work with product-testing before new products were brought to market.
With the grants and support she has received from the Business Inspiration team, Caroline has successfully rebranded Virginia Coram, allowing her to broaden the appeal of her products, and to showcase them across the whole of the UK. Caroline now plans to launch the products onto the national stage in the near future, with ambitious plans to take on some of the UK's top retailers as stockists for her products.
Speaking of the programme, Caroline said: "I'm looking forward to seeing my business reach new heights, which I wouldn't have thought possible before seeking the support of Business Inspiration. The funding that we received covered the rebrand and marketing planning, from many different angles and the support was so comprehensive and worthwhile."
Julie Fisher, Business Adviser from the Business Inspiration programme who worked with Caroline said, "It's fantastic to see that Caroline has been able to grow her business so dramatically with support from the Business Inspiration team. We're delighted that Virginia Coram, along with the other businesses we've helped, are finding the specialist support so valuable in enabling them to realise their business growth plans."
If you are interested in accessing the Business Inspiration programme for your business, please contact the team at Business.Inspiration@bishopg.ac.uk or visit the Business Inspiration website.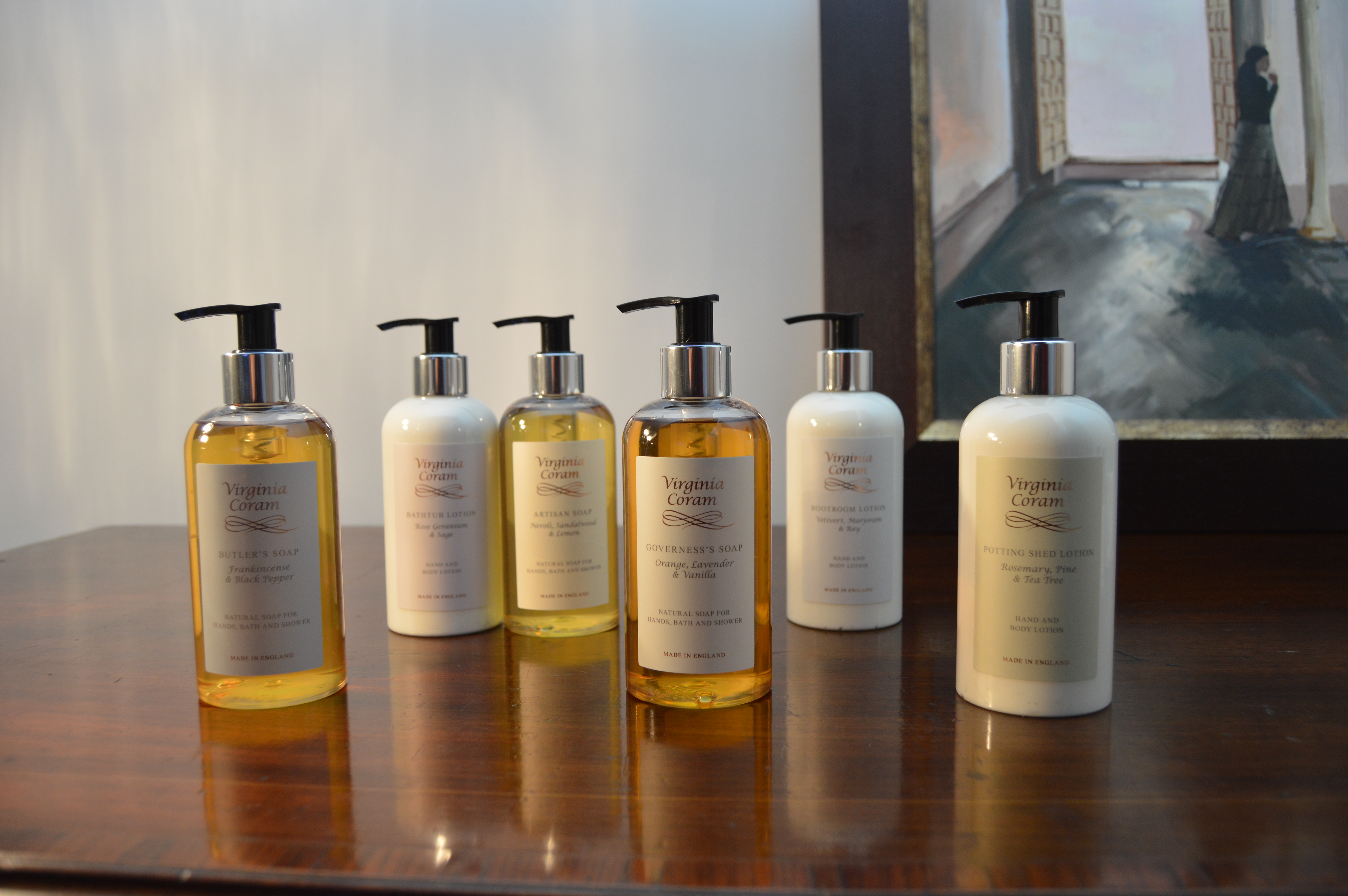 Back