To celebrate the region's diverse digital tech industry, we're launching a new 'Digital Lincolnshire' brochure for 2023!
Our new brochure will allow local digital enterprises to advertise their services in one central hub, encouraging collaboration between businesses and showcasing talent to prospective customers. Lincolnshire is home to a number of digital sector specialisms, including the manufacture of communications equipment and manufacturing electronic components, employing more than three times the national average!
This new brochure will support digital tech business owners across the county to network and inter-trade with local industry leaders - helping SMEs boost business and contribute to the Greater Lincolnshire economy.
The region is also home to the Lincolnshire Institute of Technology (LIoT) - one of only 12 in the UK. The institute is committed to developing skills in the area to drive exciting new age industries, as well as playing a role in enabling a dynamic, technology driven economy.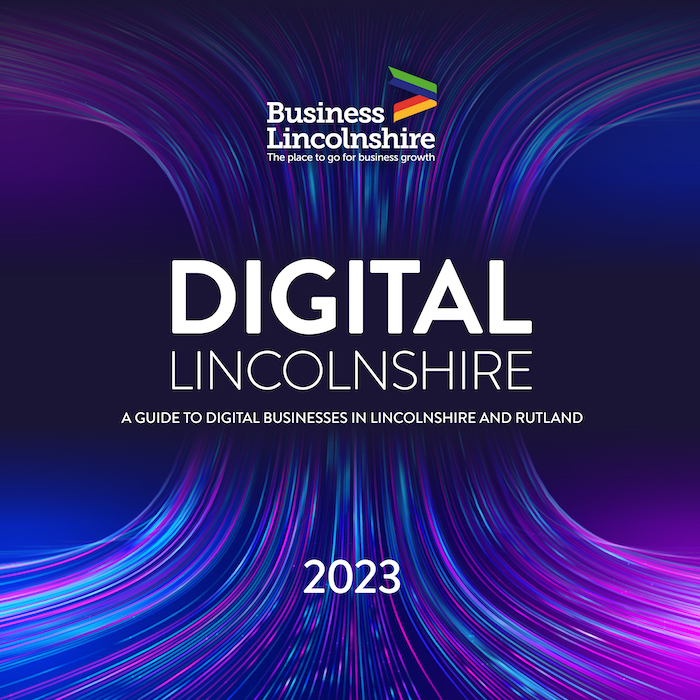 With such talent and innovation within Greater Lincolnshire's digital sector, this brochure is the perfect opportunity for local digital enterprises to gain new business, forge relationships with like-minded business people, and campaign for the incredible work they're doing.
 Cllr Colin Davie, executive councillor for economy and place at Lincolnshire County Council, said: "It's great to be involved with the development of this new Digital Lincolnshire Brochure, helping promote so many of the fantastic digital tech businesses within our county. There are many advantages to running a digital business in Lincolnshire such as the low business costs, its good location with easy transport links as well as the support that is offered specifically for the sector.
"I encourage any business within the digital tech field to feature in the new brochure to help them connect with new customers and suppliers right on their doorstep!"
Interested in featuring your business in the Digital Lincolnshire brochure? Get in touch: businesslincolnshire@lincolnshire.gov.uk
< Back