The Greater Lincolnshire Engineering And Manufacturing (GLEAM) Network, in collaboration with the University of Lincoln's Bridge Advanced Engineering Materials R&D Centre, invites manufacturing professionals to its first in a series of events titled, "Manufacturing for Net-Zero," scheduled for Wednesday, November 22nd, 2023, from 8:30 am to 12:00 pm. Hosted at the state-of-the-art facilities of the Offshore Renewable Energy (ORE) Catapult's Operations & Maintenance Centre of Excellence (OMCE) in Grimsby, this event promises an enriching experience tailored for professionals seeking insights into the forefront of energy and net-zero-focused innovation.
Event Highlights
Engage with Industry Experts: Attendees will have the unique opportunity to engage in thoughtful discussions led by industry experts, delving into the transformative potential of cutting-edge technologies such as electrolysis, hydrogen, and nuclear fusion. Gain valuable insights from keynote speakers, including Craig Nicholls, Innovation Manager - Operations & Maintenance at ORE Catapult, and Dr. Matt Stephenson, Head of Operations – Fusion Technology at the UK Atomic Energy Authority.
Explore Advanced Innovation Facilities: Experience first-hand the advanced innovation facilities at OMCE, featuring demonstrations of a 5G testbed and cutting-edge virtual reality simulation technology. The event offers an immersive environment where attendees can explore the future of manufacturing technologies and their applications in the energy sector.
Networking Opportunities: Connect with fellow GLEAM members, industry professionals, and keynote speakers during dedicated networking sessions. Share knowledge, establish valuable connections, and collaborate on potential future endeavours in the evolving landscape of manufacturing and engineering.
Agenda
08:30: Registration and breakfast
09:00: Welcome addresses
09:30: Introduction to ORE Catapult, the OMCE, and the Scale of Opportunity
09:45: Quick Keynotes: Introducing hydrogen, batteries, and fusion
10:30: Refreshment break
10:45: Panel discussion and audience Q&A
11:15: Networking and tech demonstrations
11:45: Close and depart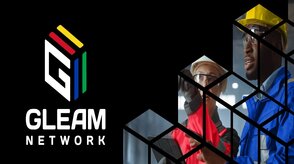 < Back