Lincolnshire-based business Axholme Brewing Company Ltd has seen a whopping 40% increase in its production capacity - equating to around 130,000 pints a year! 
After securing grant funding through Business Lincolnshire's Manufacturing Growth Programme, the business has been able to expand its premises with a new brewhouse and 2500L plant.  
The beer-brewing company was founded in 2012 by Mike and Jules Richards, based at a Scunthorpe industrial estate, with just a 400L brew kit and lots of ambition! After setting up the new brewhouse and installing their brand new 2500L plant back in 2017, the business has grown rapidly to keep up with ever-growing demand. 
From the beginning, Axholme Brewing Company Ltd, has placed a huge emphasis on consistency, quality, and inventiveness, utilising seasonal and home-grown ingredients to reinvent classic styles as well as a wide variety of guest beers. 
The grant funding accessed from The Manufacturing Growth Programme, also allowed the business to purchase additional storage space - s 20ft refrigerated container. This refrigeration container has complimented the business's investment of a 6000L brewing tank - increasing capacity by 40%, which equates to approximately 130,000 pints a year.  
The business has also seen strong growth in its e-commerce sales recently, supporting an increase in total sales this year. 
Future plans for the business involve increasing capacity and production even further by adding more fermentation tanks.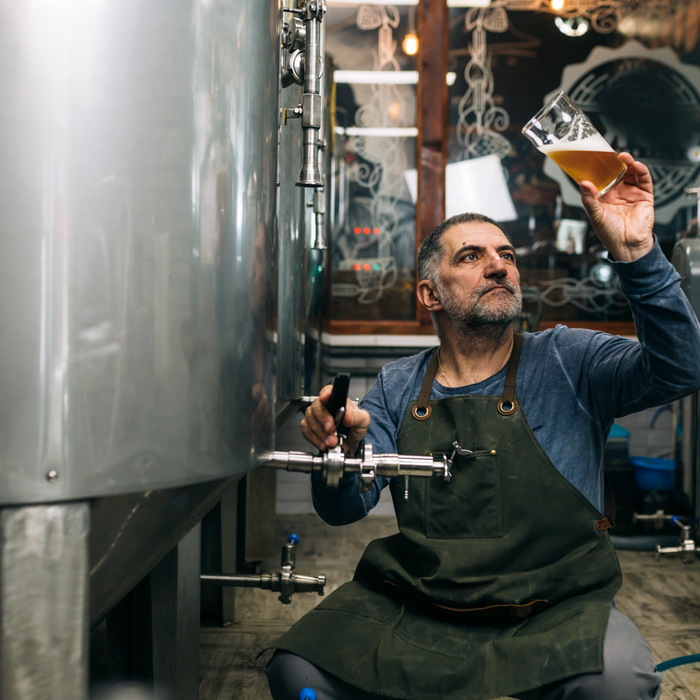 < Back