Hawkens Gingerbread, a Grantham-based wholesaler of high-quality gingerbread, is growing rapidly thanks to grant funding. The family-run SME has increased production by an impressive 5000% with their new baking machinery, which they purchased with funding from the Business Lincolnshire Growth Hub. Now, the brand is searching for further investment to turn the heritage treat into a household name. 
The Grantham Gingerbread Story started nearly 300 years ago. In 1740 whilst baking Grantham Whetstone for weary coach drivers making progress up the Old Great North Road (the A1 today), local baker William Eggleston mistook one ingredient for another and out of his oven came a sweet gingery flavoured biscuit. The mistake was such a success that his customers insisted that he continued to bake them. 
Discovering that this locally produced delicacy enjoyed by so many had fallen out of production, Alastair Hawken (CEO and Founder), without the historical recipe set about trying to bring back this piece of history. After many months of experimenting Alastair had finally hit upon the perfect combination. After meeting with a 4th generation family member of William Eggleston it was later discovered that Alastair had indeed managed to bring back Britain's oldest traded biscuit!
Nevertheless, in the early days of production, Hawkens Gingerbread dealt with many issues familiar to small businesses, such as slow growth rates and a lack of funding, support and skills. The Business Lincolnshire Growth Hub pinpointed where Alastair was struggling and offered tailored advice and guidance to help his business grow. With their assistance, Alastair was also awarded a grant, which he used to buy a new piece of baking machinery to increase production. Now, Hawkens Gingerbread have developed a range of flavours and have the capacity to make 80,000 units per month, with more flavours currently in development.
Having completed 36 months of the start-up phase, Hawkens Gingerbread are hungry for the next chapter of growth. The company is looking for people to get behind this great British brand and become part of the next stage of the Journey.
Alastair is looking for investors, large and small to join the journey as founding investors, with investments starting from as little as £50 to get involved with the brand (invest aware). Hawkens Gingerbread are launching the opportunity to invest through the Crowdcube platform. Beginning on the 3rd June 2019 and ending on 10th August, invite anyone wishing to pledge their interest to do so on the Hawkens Gingerbread website www.hawkensgingerbread.com. There will be incentives for anyone wanting to join the journey, from great discounts through to a gingerbread in your name!  The aim to get as many people behind this great British brand, born and baked in Grantham, Lincolnshire with the potential to expand throughout the UK and eventually overseas markets.
Alastair Hawken, Founder and CEO, said: "Hawkens Gingerbread have a great range of these delicious treats to try and share. Already enjoyed by hundreds of people, we wish to widen its appeal and expand the range, for a wider audience to enjoy. We want people to get involved by investing in us to help us do this and join fellow founding investors".
To find out more about how to get involved, visit the website and register your interest.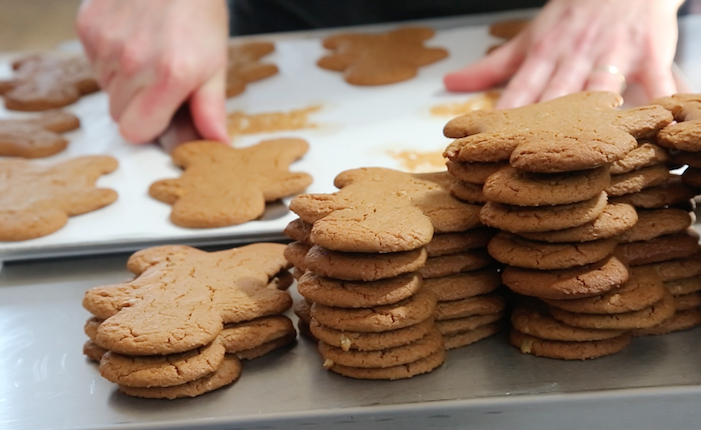 Back