Our 'Meet the Adviser' blogs give you the chance to get know our team of expert advisers, and more importantly, what they can do for your business! This month, we're talking to our Resource Efficiency Advisor David Knight, who can help your business to save money while doing your bit to protect the environment.
Tell us a little bit about your role and the Resource Efficiency programme?
My role is to work with small-to-medium-sized businesses in Greater Lincolnshire and Rutland to help them understand the resources they are consuming, and to identify opportunities where they can save money. Businesses receive an on-site audit of their operations and a comprehensive report, which includes a review of energy and utility bills, that highlights where they should invest their time and money to both save the planet and grow their business.
What can the Resource Efficiency programme offer to businesses in Greater Lincolnshire and Rutland?
The programme comes with one-to-one support, including advice on not only where to invest, but when. There's a lot of information regarding net zero and the green agenda out there and it can be overwhelming for businesses. I can break down what businesses need to know to become more eco-friendly, as well as help them to understand the short and long-term benefits that going green can have on their business - some changes are simple and immediate, others may require more investment initially but will pay off in the long run.  After COVID-19, money is tight for many SMEs, so I can also ensure they get the best value for money when making these changes. I can guide them through the process of becoming more environmentally friendly, as well as help them to plan for the future.
What do businesses need to know about the green agenda?
The science shows that humans are causing climate change, which is why it is vital that we all think of the impact we are having on the environment. From large to small organisations, we can make a difference.
The net zero by 2050 target is set by the government, and by 2035 the UK hopes to have slashed 78% of its emissions (compared to 1990 levels). Another target that businesses need to consider is that by 2030, diesel cars will no longer be manufactured, and by 2035, neither will hybrids, so if your organisation has a fleet, you will really need to think about how these targets will impact your business. The MEEs (minimum energy efficiency standard) regulation is another consideration for businesses that own or lease property, as non-domestic rented properties will need to have a minimum energy rating of B by 2030 or face charges.
Being environmentally conscious will soon become a requirement for all businesses, and research shows that consumers are also taking climate change seriously. More and more shoppers are opting for brands and organisations with green credentials, whether that means supporting sustainable initiatives or wasting less. Demonstrating that you're taking climate change seriously and taking steps to minimise your impact on the environment is crucial, and will only become more important for any business hoping to operate both locally and internationally. By taking action now, businesses can save themselves time and money in the future.
Why is it important for businesses, and the economy as a whole, to reach net zero?
We've already started to see the impact of climate change – from the heatwaves in the US and Europe, to the wildfires in Australia and the recent flooding we've experienced in the UK. These events are only going to become more common, but for businesses, they can also affect their resilience due to their impact on supply chains – especially if you work in industries such as food production, farming or tourism. By working towards reducing your carbon emissions, you can protect your business's future as well as the planet - but the time to act is now.
To find out more about Net Zero and the Green Agenda, click here.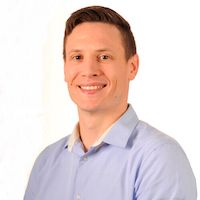 < Back