Following the successful launch of the DBT Trade Mission to ANUGA, the Department for Business and Trade (DBT) is extending an invitation to Midlands-based food and drink enterprises for an exciting opportunity to participate in a virtual "Meet The Buyer" event on September 20-21, 2023. This unique event aims to connect local businesses with international buyers and create avenues for expanding their reach in the global market.
The virtual meet-up serves as a platform for Midlands' food and drink producers to engage with buyers from around the world, offering a chance to showcase their products and enhance their brand's presence in overseas markets. The DBT has tailored the event to cater to a diverse array of categories, including healthy, free from, vegan options, low/no alcohol alternatives, spirits, beers, wines, as well as snacking and confectionary offerings. Only businesses that fit into one or more of these categories are eligible to apply.
This event provides a space for networking, generating leads, and exploring potential collaborations with buyers interested in Midlands-produced goods. By participating in this virtual meet-up, Midlands food and drink entrepreneurs can broaden their horizons and tap into new markets, while fostering relationships with international retailers, buyers, and importers. 
To express interest in this opportunity, Midlands food and drink businesses are encouraged to complete the registration form by Thursday, August 31, 2023. The DBT team will diligently assess each application, ensuring suitability, and extend support accordingly. Please note that participation is subject to confirmation from the DBT.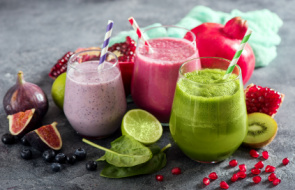 Don't miss out on this chance to elevate your business and put your brand on the global map. Express your interest today and take a step closer to expanding your footprint in the global marketplace https://bit.ly/3qn0I0D
< Back