Destination Lincolnshire, in partnership with Lincolnshire County Council and all other Greater Lincolnshire councils, is currently spearheading the development of a comprehensive Destination Management Plan (DMP) for the visitor economy. This plan aligns with VisitEngland's evolving approach, fostering private/public sector collaborations through Local Visitor Economy Partnerships (LVEP's).
Local businesses play a pivotal role in the success of Greater Lincolnshire's Visitor Economy, and their insights are deemed crucial for shaping the region's tourism landscape. As a result, a cordial invitation has been extended to businesses operating in the Hospitality, Leisure, Tourism, and Retail sectors to actively participate in forthcoming workshops, where they can voice their opinions and contribute to the plan's success.
The workshops will serve as platforms for dialogue, exploration of priorities, identification of strengths, challenges, and opportunities, and an assessment of current destination management practices. The collaboration aims to pinpoint effective strategies and areas for improvement, making the plan's implementation a collective success.
Below are the workshop details:
Lincoln: July 26th, 9:30-11:30 am, International Bomber Command Centre
Brigg: July 26th, 2:00-4:00 pm, The White Hart
Stamford: July 27th, 9:30-11:30 am, Stamford Arts Centre
Spalding: July 27th, 2:00-4:00 pm, Springfields
Skegness: July 28th, 9:30-11:30 am, North Shore Hotel
Louth: July 28th, 2:00-4:00 pm, Brackenborough Hotel (Brackenborough Lakes Resort)
Book now by clicking on the event that you would like to attend above a reserve your spot.
The support and insights provided by the local business community will play a significant role in creating an exceptional visitor experience in Greater Lincolnshire. The workshops are an opportunity to contribute to the region's growth and development in the visitor economy. Let us collaborate to shape a vibrant and thriving tourism landscape for Greater Lincolnshire.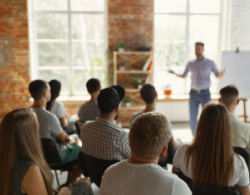 < Back