Business Lincolnshire's Growth Hub wouldn't be what it is today without the hard work and dedication from our fantastic team! 
Our network of dedicated, expert business professionals offer businesses across Greater Lincolnshire and Rutland vital specialist support... helping take enterprises to the next level. 
Our Project Officer, Ben York has been part of Business Lincolnshire team since March 2021, and plays a key role within the Growth Hub team. 
Let's find out more about Ben below...  
Tell us a little bit about your role within the Growth Hub  
I'm one of the Project Officers within the Growth Hub, and have been working here since March 2021. I like to think of myself as the 'data guy' of the team, as I predominantly take care of any monitoring, accounting, and reporting activities – essentially, I'm responsible for ensuring that we're meeting targets and offering useful and relevant business support.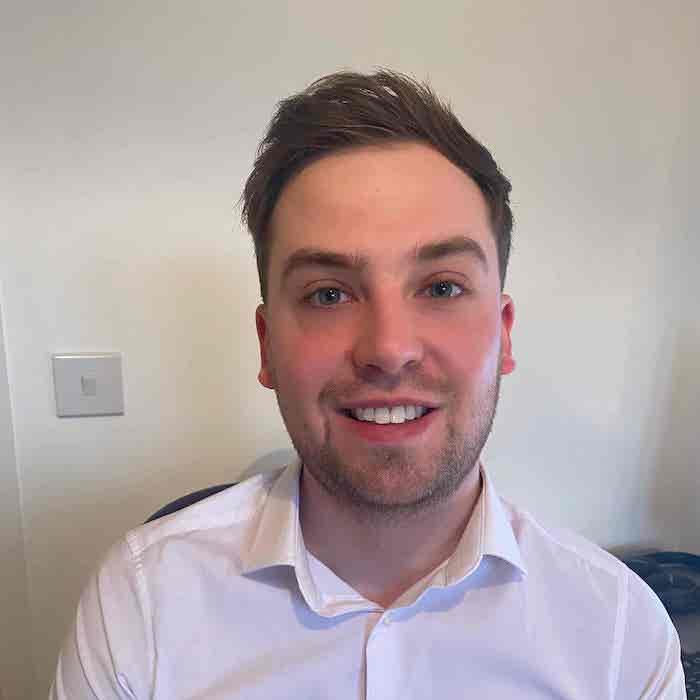 I started working for Lincolnshire County Council around 6 years ago, in a variety of different positions centred around finance and accounting. My first position was in the brokerage team for the adult care sector – after that, I moved into another very data-led position within the audit team... so it's safe to say I'm very comfortable with handling large data sets. I find it really interesting seeing the impact the Growth Hub is having on the local economy in numbers - data has the power to tell us if we're doing things well or if we could improve in some way. 
I also sit on a grant panel for the different EDRF projects, where I look at applications for various support schemes and assess their viability against the application criteria, as well as looking at how allocating the grant to that specific business could better the local economy. I really enjoy this particular aspect of the job, as it's my most direct link to helping local businesses grow. 
What upcoming projects or events are you most excited about? 
We have lots of exciting things coming up, but I think 'Multiply' is the one I'm most looking forward to. As a numeracy enthusiast, I think it's great that the scheme is helping individuals gain qualifications in maths to further their careers or get them on the career ladder. Extra qualifications are great for bolstering CVs, and this scheme is especially useful for those who struggled to complete their maths qualifications when they were in secondary education. Numeracy is such a crucial skill to have, both in day-to-day life and the career world, so I think this is an incredibly useful programme to offer. 
What is your favourite part of the job?
I love how much freedom I get in my role, especially in regard to reporting. I'm quite a visual person, so I like to be creative when compiling data. I find that big data sets are much easier to digest in a visual format, especially when it comes to showing my findings to others who may be less comfortable with big figures.  
What are the greatest challenges facing businesses in Greater Lincolnshire and Rutland right now or in the near future?
I think the pandemic has had an undeniable impact on businesses, especially among those in the visitor economy and hospitality sectors. High street footfall has decreased, even in a post-pandemic setting, with many shoppers apprehensive to return to 'business as usual' – which has proven to be challenging for many, especially smaller enterprises. Increased cost of living is also forcing consumers to adapt their spending habits, leaving individuals with less disposable income to spend and inject back into the local economy. 
Despite these challenges, Business Lincolnshire and the Growth Hub offer lots of support for those struggling with such issues – we're currently running our Hospitable Boost programme to help Greater Lincolnshire and Rutland businesses address and overcome these types of obstacles.  
Where do you see the future of the Growth Hub, and what advice would you give to any businesses reading this? 
I can only see the Growth Hub going from strength-to-strength. Sadly, there are always going to be barriers for businesses to overcome – that's exactly why we're here. There is so much support on offer for local businesses to access; we exist to guide those who may need a helping hand, and as more and more businesses within the region utilising our services, I can only see us expanding. 
My best advice to any businesses in the region would be to take advantage of any support on offer – there is a whole team of talented people here at Business Lincolnshire, with expertise across all sorts of subjects and sectors, make the most of it! 
If you want to find out more about our growth hub team or get in touch with one of our specialist advisers, click here. 
< Back